Hosting a baby shower can be a wonderful way to celebrate the arrival of a new life, and incorporating a diaper raffle is an exciting, interactive way to make it memorable for everyone.
Diaper raffles are a fun addition to any baby shower that allows guests to contribute diapers of different sizes and styles, ensuring parents have a well-stocked supply for their little one. In return, guests have the chance to win fabulous prizes that focus on spoiling them!
Diaper raffle prizes should strike a balance between being appealing to guests and staying within the hosts' budget. The selection of prizes should encourage guest participation while still being relatively inexpensive and easy to obtain.
From themed gift baskets to personalized items, there's a wide range of options when it comes to choosing diaper raffle prizes that will both delight the winners and create lasting impressions.
Key Takeaways
Diaper raffles generate a well-stocked diaper supply for new parents and provide guests with a chance to win prizes
Balance practicality, appeal, and budget when selecting diaper raffle prizes
Themed gift baskets and personalized prizes create memorable experiences for both the baby shower and diaper raffle participants
Understanding Diaper Raffles
Diaper raffles are a popular activity at baby showers. They provide a fun and practical way for expecting parents to receive much-needed diapers while guests have a chance to win an attractive prize.
In a diaper raffle, guests bring a pack of diapers, in addition to their regular baby shower gift, in exchange for a raffle ticket. The rules and specifics of the raffle are typically explained on the baby shower invitations, which may also include a separate diaper raffle ticket to be filled out and brought to the event.
To set up a diaper raffle, the host needs to designate a diaper raffle table where guests can drop off their diaper packs and receive their raffle ticket(s). This table should be clearly marked and easy to find as attendees arrive.
It's important to emphasize in the invitation that guests can bring diapers of any size, although some expecting parents may have brand preference and that can be mentioned as well.
When selecting diaper raffle prizes, it's crucial to choose items that will be appealing to all guests, regardless of age or gender. Some engaging prize options can include gift cards, spa packages, gourmet food baskets, or small electronic gadgets.
It is ideal to have multiple prizes, as this may encourage more guests to participate by bringing packs or even multiple packs of diapers.
In regard to the diaper packs themselves, both disposable and cloth diapers are acceptable options for a diaper raffle. However, it's important to mention in the baby shower invitations if the expectant parents have a preference for one type over the other.
Alternatively, for a more environmentally conscious choice, some diaper raffles may request cloth diapers exclusively. Yet, they should make the guests aware that they may need to purchase specialized diaper raffle cards that are specifically made to hold cloth diapers.
A well-executed diaper raffle can be an exciting addition to any baby shower, offering valuable support for the expecting parents and engaging entertainment for the guests. By carefully planning and clearly communicating the rules and expectations, hosts can create a successful and enjoyable diaper raffle that benefits everyone involved.
Guest Participation, Experience and Engagement
A diaper raffle is a popular baby shower game that encourages guests to bring diapers for the expectant parents. By incorporating guest participation, tailoring the experience, and providing engagement, the diaper raffle can create a memorable event for everyone involved.
Guests will want to contribute generously when they understand the purpose of the game and feel included in the activities. To make the game more interactive, consider offering a virtual diaper raffle option for those who cannot attend in-person but would like contribute.
This will ensure everyone has a chance to participate and contribute to the success of the baby shower and the raffle.
Focusing on the experience of the guests, involve a variety of diaper sizes and make sure the raffle prize is worth competing for. This can enhance the guest's enthusiasm for the game. Providing additional baby shower games will also contribute to an entertaining game night, ensuring that guests remain engaged throughout the event.
To maintain an engaging atmosphere, be sure to have a clear set of rules for the diaper raffle. This will help guests quickly understand how to play and avoid any confusion. Use visual aids such as tables or charts to represent the rules, and consider using bullet points to highlight important information.
For example, a simple rule sheet might include:
Each pack of diapers equals one raffle entry
Different diaper sizes are encouraged
Virtual participants can send diapers or gift cards for entry
By focusing on guest participation, creating an enjoyable experience, and fostering engagement, a diaper raffle can be a unique and memorable highlight of a baby shower. This approach not only benefits the expectant parents with a stockpile of diapers but also provides a fun and enjoyable game night for all attendees.
Budget Considerations
When planning a diaper raffle, it is crucial to set a budget for the prizes. A well-defined budget can help to ensure that the event remains cost-effective for the host while still enticing guests to participate.
Factors to consider while setting the budget include the number of attendees and the overall budget for the party.
When determining the cost of diaper raffle prizes, consider per-prize costs as well as the total cost of all prizes combined. If there are multiple prizes, it may be helpful to allocate a specific amount of money to each prize.
For example, assign $20 for the first prize, $10 for the second prize, and $5 for the third prize. This will help to ensure that the cost of the prizes remains within the established budget.
To make the diaper raffle more accessible to guests, consider offering various methods of payment for purchasing raffle tickets. Online payment options like Venmo can make it more convenient for guests to participate without worrying about having cash on hand.
Ticket prices can also be set based on the diaper package size, with higher ticket prices for larger diaper packs and lower prices for smaller diaper packs.
While budget is an essential consideration, it is also important not to sacrifice the quality of the prizes. Consider combining lower-cost items to create prize bundles that still offer good value to the winner. This can include baby essentials, gift cards, or vouchers with smaller denominations.
Moreover, try to keep an eye out for any sales or discounts on popular diaper raffle prizes, as this can help save money and stay within the budget. By carefully planning and considering the budget, the host can ensure a successful and enjoyable diaper raffle event for all guests.
Diaper Types Preference
When it comes to diapering a baby, parents often have a preferred diaper type and brand. This section will discuss some of the common preferences among parents for disposable and cloth diapers, as well as popular brands such as Huggies and Pampers.
Disposable diapers are a popular choice for their convenience and ease of use. They are available in various sizes and designs, allowing parents to find the perfect fit for their baby.
Many parents appreciate the ability to simply dispose of the diaper after use, reducing the time and effort spent on laundry. In addition, disposable diapers often offer advanced features, such as wetness indicators and multiple layers for extra absorbency.
Popular disposable diaper brands include:
Cloth diapers, on the other hand, are a more environmentally friendly option as they can be used repeatedly. This choice can save parents money in the long term, especially if they plan to have multiple children or choose to purchase secondhand cloth diapers.
Cloth diapers require more maintenance, as they must be washed and properly cared for to ensure their durability and effectiveness. However, some parents may prefer cloth diapers for their natural materials and customizability, as well as the reduced waste created.
Regardless of the type of diaper chosen, it is important to also consider the use of baby wipes. Wipes are essential for maintaining baby's hygiene and keeping their skin clean during diaper changes.
They can be purchased in disposable or reusable (cloth) variants to align with parents' diaper preferences.
When deciding on diaper raffle prize ideas, it is important to consider the preferences of the expectant parents. One option is to offer a combination of disposable and cloth diapers from popular brands, such as Huggies and Pampers, along with other diapering essentials such as wipes.
This way, the winners can choose the type and brand that matches their personal preferences and the needs of their baby.
Diaper Raffle Prizes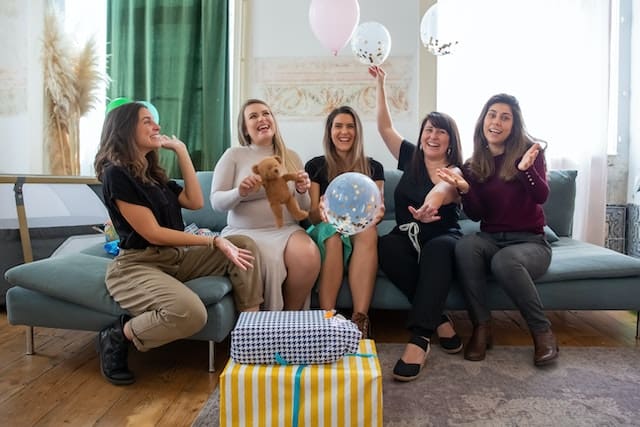 When planning a diaper raffle, it's essential to choose prizes that will entice and excite guests. The following ideas can serve as inspiration for your diaper raffle prize selection.
Gift Baskets: A well-curated gift basket makes an attractive and versatile raffle prize. Consider assembling baskets with themes such as wine and cheese, chocolates, or pampering.
You can include luxury soaps, a bottle of wine, gourmet cheese, wine glasses, or even a chocolate gift basket. Guests love the option to take home a variety of goodies.
Gift Cards: Offering gift cards as prizes ensures that winners can choose their own preferred items. Popular options include Amazon gift cards, Visa gift cards, coffee shop cards, or restaurant gift cards. Consider a grand prize that includes a larger value gift card or multiple cards for a memorable experience.
Appliances and Gadgets: High-quality kitchen appliances make great diaper raffle prizes, as they are both practical and enjoyable. Items such as air fryers or espresso machines can be the grand prize, while smaller prizes could be high-quality cheeseboards or wine accessories.
Spa and Pampering: Treat your guests with spa gift cards or vouchers for a massage, facial, or other pampering services. This type of prize is a great way to show appreciation and give guests a chance to relax and unwind after the event.
Experiences: For a more unique approach, consider offering experience-based prizes, such as tickets to local attractions, concerts, or sporting events. This can create memorable moments for guests while adding excitement to the raffle table.
To make the raffle more engaging, set up a visually appealing raffle table with a clear sign indicating the rules and prizes. Display gift certificates, vouchers, and smaller items in their original packaging, and have larger prizes such as appliances or experiences represented with images or descriptions.
This will generate excitement and encourage guests to contribute to the diaper fund in hopes of winning one of the fantastic prizes.
Creating Gift Baskets
Gift baskets are a popular and versatile choice for diaper raffle prizes, as they can be customized to suit any taste or theme. A well-curated gift basket can be a delightful surprise, offering a variety of goodies that the winner is sure to enjoy.
One idea for a gift basket is a spa-themed collection. This could include items such as lotion, face masks, and other pampering products that encourage relaxation and self-care. A spa gift basket would be well-received by new parents, who are likely in need of some stress relief and downtime.
Another option is to create a BBQ gift basket for those who love to cook and entertain. This type of basket could contain BBQ tools, sauces, spices, and perhaps even a cookout-themed board game.
This combination of practical items and entertainment encourages the gift recipient to host a fun and tasty barbecue.
A third choice to consider for a diaper raffle prize is a game night basket. This basket should include a selection of board games suitable for various ages and skill levels. Opt for a mix of classic and new games, ensuring that there is something for everyone.
This prize will provide endless hours of entertainment for both the winner and their family or friends.
For the caffeine aficionado, a coffee gift basket could be the perfect prize. This type of basket could consist of a variety of coffee beans, flavored syrups, a French press or drip coffee maker, and even a special mug or two.
The lucky winner can indulge in their favorite beverage and experiment with new flavors and brewing methods.
In summary, gift baskets offer a versatile and thoughtful option for diaper raffle prizes, with a wide range of themes and contents available. From spa indulgence to game night fun, there is a gift basket to suit every preference and hobby.
Carefully curated and packaged, these baskets present an appealing and exciting prize that all attendees will want to win.
Other Prize Suggestions
Candles are a comforting and pleasant gift for guests. Choose scented or unscented options with thematic designs aligned with the event. Movie tickets make an entertaining prize, allowing winners to unwind and enjoy an evening out at the cinema.
Gift cards for a local restaurant or café provide an enjoyable dining experience where the winner can indulge in a meal or even share it with a loved one. For tea enthusiasts, a collection of assorted premium teas would be a delightful treat.
A plush, cozy robe is a luxurious item perfect for relaxation and comfort during those quiet moments at home.
If you prefer to offer practical gifts, consider providing winners with free diaper raffle tickets, giving them an extra opportunity to win. Another functional and fun prize idea is a BBQ gift basket filled with grill essentials, sauces, and spices.
A cooking class voucher encourages winners to explore and develop new culinary skills.
For the mom-to-be or recent moms, a set of stylish and practical kitchen towels can be a welcome addition to their home. Baby sprinkles, on the other hand, can be incorporated into playful yet useful gifts, such as a jar filled with baby necessities.
Nail polish sets in various shades offer winners an opportunity for self-pampering and creativity. Chocolate lovers would appreciate a fancy box of truffles to satisfy their sweet tooth.
For those always on the go, a quality travel mug is a practical prize that keeps beverages hot or cold while taking care of daily errands.
A BBQ basket, similar to the gift basket idea mentioned earlier, should include grilling tools, sauces, and rubs for barbecue enthusiasts to enjoy during outdoor festivities. Regardless of the prize chosen, ensure that it reflects the theme of the diaper raffle and suits the event's attendees.
Baby Shower Themes
Baby showers are celebratory occasions for expecting parents, and selecting a fitting theme makes the event memorable and enjoyable. Choosing the right theme can also help guide the planning process, from decorations to baby shower games.
Below are some popular baby shower themes that cater to various preferences and can be adapted to coed baby showers as well.
Nautical Theme: A nautical-themed baby shower is perfect for a coastal celebration or simply for those who love the ocean. Incorporate shades of blue, white, and red into the décor, and opt for anchors, boats, and lighthouses as design elements.
For a baby shower game, guests can play "Name That Boat" by matching famous boats to their descriptions.
Woodland Theme: For a charming, nature-inspired baby shower, a woodland theme is ideal. Decorate with forest animals, greenery, and rustic accents. Baby shower games for this theme could include animal-themed trivia, with questions about baby animals' names and their parents.
Twinkle, Twinkle, Little Star: A starry night theme sets a dreamy, tranquil atmosphere for a baby shower. Party planners can use a color palette of navy blue, gold, and white, and incorporate star and moon decorations throughout the space.
Guests can play a baby shower game called "Baby Lullaby Bingo," where they match popular lullaby lyrics to the song titles.
Travel Theme: If the parents-to-be are avid travelers or enjoy exploring the world, a travel-themed baby shower is perfect. With a colorful map backdrop and souvenirs from different countries, this theme can be both fun and educational.
One possible coed baby shower game is a team-based geography challenge, where groups must correctly identify flags or landmarks from around the world.
Sports Theme: Sports fans can appreciate a baby shower centered around their favorite games. Guests can wear their favorite team's colors, and decorations can feature sports-related elements like balls, jerseys, and pennants.
A baby shower game for this theme could be "Sports Trivia," with questions about famous athletes, teams, and memorable moments in sports history.
Incorporating the chosen theme into baby shower games and activities creates a cohesive and lively atmosphere. While some themes lend themselves more to coed baby shower events, all can be adjusted to fit the preferences and interests of the expecting parents and their guests.
Executing the Diaper Raffle
A diaper raffle is a fun and helpful event for new parents, as it helps them collect essential baby supplies, especially diapers. To execute the diaper raffle effectively, follow these simple steps.
First, create a diaper raffle sign that clearly explains the rules and purpose of the raffle. Ensure that the text is readable and the design is appealing.
Place this sign at the entrance or another prominent location so that guests know about the raffle as soon as they arrive.
Next, prepare inserts to be included with the baby shower invitations. These inserts can inform the guests about the diaper raffle and encourage them to participate. The inserts should clearly mention the type and size of diapers that the new parents prefer.
This will help ensure that the diapers collected are suitable for the baby's needs.
Once the guests arrive with their diaper contributions, collect the diapers in a designated area. Make sure to provide ample space for the growing diaper pile and organize the diapers by size for easy sorting later.
As the guests submit their diapers, hand them a raffle ticket for each pack of diapers they bring. This will serve as their entry into the raffle drawing.
The raffle drawing can take place at any point during the baby shower, but it's usually most exciting towards the end. Before the drawing, consider organizing a fun activity or game related to baby care or parenting, such as a trivia quiz or a diaper-changing race. This will add to the excitement and anticipation of the event.
For the raffle prize, select something appealing and relevant to the guests. It can be a gift card, a themed gift basket, or tickets to a sporting event or another enjoyable activity.
Ensure that the prize is worth the guests' investment in diapers and represents a sincere token of appreciation for their contribution to the new parents' baby supplies.
Make sure to announce the winner of the raffle drawing in a clear and enthusiastic manner, congratulating them on their prize. This will help create a memorable and enjoyable moment for all the guests, fostering a sense of community centered around supporting the new parents and their baby.
Frequently Asked Questions
What are popular diaper raffle prize options?
Popular diaper raffle prize options include gift cards, spa vouchers, movie tickets, or small home appliances. Additionally, candles, wine or chocolate baskets, and baby-related items like wet bags, or pacifier clips make great prizes. Themed gift baskets are also an attractive choice.
How many prizes should be given at a diaper raffle?
The number of prizes given at a diaper raffle often depends on the size of the event and the number of attendees. It's typical to have 3 to 5 prizes, with one grand prize and additional smaller prizes. However, the host may adjust the number based on guest participation and budget.
What are some gender-neutral prize ideas for diaper raffles?
Gender-neutral prize ideas for diaper raffles include gift cards, home decor items, succulents, or cozy blankets. Food packages, such as gourmet popcorn or specialty tea sets, also make thoughtful and inclusive prizes. To cater to everyone, consider practical and universally appealing items.
How should diaper raffle tickets be distributed?
Diaper raffle tickets can be distributed with the baby shower invitations, handed out as guests arrive, or included in the baby shower favors. Each guest can receive one ticket per diaper pack brought, or a fixed number of tickets depending on the event's rules. It's crucial to ensure that tickets are distributed fairly and transparently.
What are some entertaining diaper raffle games?
Entertaining diaper raffle games often involve guests guessing diaper-related details. One popular game is the "Dirty Diaper" game, where guests try to identify melted chocolate bars inside diapers.
Another fun option is a "Diaper Pong" game, where participants throw ping pong balls into diapers to win points. Creative games engage guests and add excitement to the raffle.
What is considered an appealing diaper raffle gift?
An appealing diaper raffle gift is typically something universally enjoyable, unique, and intriguing. High-quality items, such as gift cards for popular retailers or services, tend to be crowd-pleasers.
Similarly, beautifully presented gift baskets or pampering self-care products are usually well-received. The most appealing gifts are those that cater to a wide range of interests and preferences.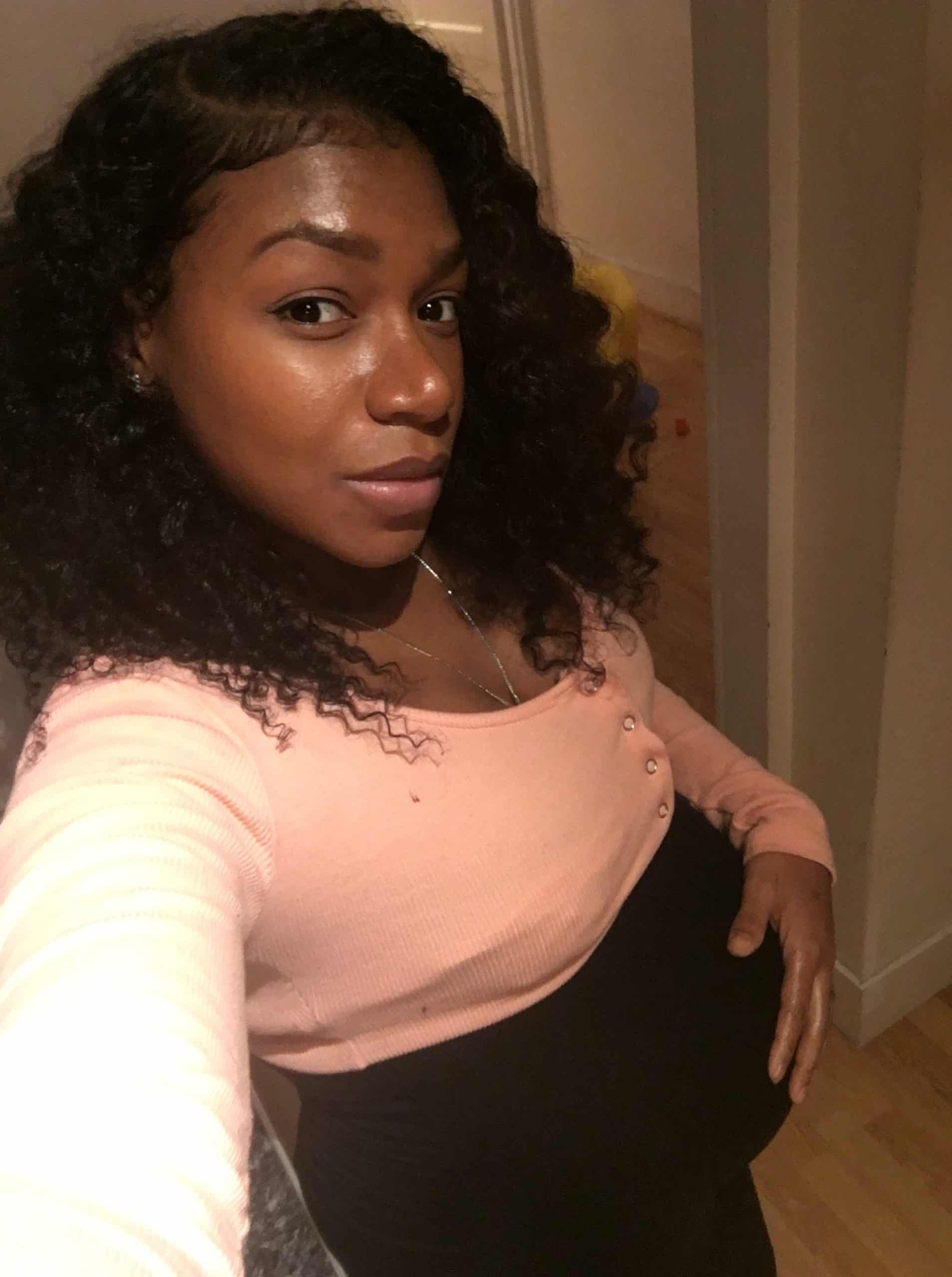 Iesha is a loving mother of 2 beautiful children. She's an active parent who enjoys indoor and outdoor adventures with her family. Her mission is to share practical and realistic parenting advice to help the parenting community becoming stronger.