According to the study of human anatomy, everyone is different from the next person.
As a result, two pregnant women will have different experiences when it comes to the nature of their pregnancy and the type of challenges they face.
Did you know that pregnant women also have notable differences in the size of their torso that affects how they carry their pregnancy?
Keep reading to learn more about this.
Oftentimes, the size of the woman's torso will have an effect on the size of a woman's baby bump. As a result, we have short torso and long torso pregnancies.
A short torso pregnancy means that there is less room for the uterus to grow upwards. Therefore, it has no choice but to expand forwards.
For the purpose of this article, we'll be focusing on the short torso pregnancy, including how it affects mother and child.
Let's begin!
How Can Short Torso Pregnancy Affect You?
There's no clear way to know who would suffer from a short torso pregnancy.
Most people assume only short women have short torsos. But this isn't the case. It could be anyone – either tall or short women.
Although, it is very common among short-height women – mostly below 4'11. It is also possible for tall women to have a short torso.
This explains that the size of your torso is not dependent on your height. In fact, a short lady can have a long torso.
The most essential thing to note is what short torso pregnancy is and how it can affect you and your child.
The following indicates how short torso pregnancy can affect you;
1. Premature Birth
According to medical reports, a short torso will lead to a shorter pregnancy.
This means having a short torso can cause you to deliver your baby earlier than the due date.
It could be one or two weeks or more before the date. It's important to note that any delivery that occurs before the 37 weeks threshold is premature birth.
When approaching your due date, it can be very uncomfortable for the mother and child since the womb has become tight for the baby.
Here are some ways to get through this phase;
Throughout the day, eat smaller meals: Instead of three huge meals, divide them into five smaller ones. Also, eat slowly and steadily so that you can feel full rather than jumping from hungry to feeling like you're about to burst.
Avoid wearing anything that restricts your movement: Even spandex materials, depending on the waistline, might be restricting. Some clothing, believe it or not, is confining and make you feel as if you can't breathe. Flowy, loose-fitting clothes are best in the third trimester.
Avoid eating too close to bedtime: Avoiding eating too close to bedtime is one strategy to avoid heartburn and acid reflux (around 2 hours before going to bed).
A premature birth will affect you and your child. You may begin to suffer backaches, multiple contractions, cramping in your lower abdomen, vaginal bleeding, and increased pressure in your pelvis.
Premature babies have to catch up to the development of their peers who were born on their due date.
With proper medical attention, these premature children eventually grow and end up living joyful lives.
Although, at times, they're prone to complications.
They may grow slower than normal babies, not just in their height or development but also in how they relate with other people, and the environment.
In complicated cases, they may have autism, hearing loss, and lung problems.
2. It May Infringe The Size Of The Baby
There is also a relationship between the size of your torso and the size of your baby. In simple terms, a short torso will result in a short baby.
Now, this will not affect the height of your baby alone. It will also affect the baby's weight as well.
Your baby's smallness may also be due to premature birth.
This is because your baby could not stay long enough in the mother's womb as a result of the tightness to develop fully.
Your baby's height is also influenced by genetics. Babies usually are a combination of genes from both parents.
3. Slower Episiotomy Healing
The episiotomy is an opening or an incision made between the vaginal opening and the anus during the delivery of your baby.
This incision is designed to aid the child's delivery and this used to be a traditional way of delivering babies.
It is believed that wounds from an episiotomy wound heal faster than natural tears as a result of vaginal birth.
In the case of women with short torsos, surgical incisions are more severe than natural tears.
When this happens, they have to be managed carefully. The recovery process itself may become unbearable and uncomfortable.
It takes a while to heal, depending on how deep the cut is. In short torso women, the cut amount is usually deeper and takes a longer time to heal.
4. Excessive bleeding
Naturally, in the process of childbirth, blood spillage is bound to occur.
However, excessive bleeding occurs during childbirth for women with short torso.
During child delivery, you have to push much harder to get the head of the baby out. A shorter torso means a smaller room for the baby.
Your baby has to come out by all means, and this will require a lot of force to push the baby out.
Pushing too hard may damage the vaginal tissue and lead to excessive bleeding.
Conclusion
We've taken a look at the meaning and effects of a short torso pregnancy.
We have established that a shorter torso will have a different impact on a baby. You see, the shorter the torso, the shorter the pregnancy.
A short torso may also lead to a shorter baby. In addition, it also affects the way your bump looks.
A long torso will protrude upward because the baby has more room to stretch and push up.
On the other hand, the short torso allows your baby to spread out more.
This will result in making your bump look wider than others. In short torsos, your bump will show earlier.
There's nothing you can do if you have a short torso.
The best thing to do is maintain good health routines during pregnancy, consult your doctor and always conduct your research to learn more.
Learn more from another post: Can You Suck In Your Stomach When Pregnant?
Frequently Asked Questions
Do women with short torsos have

C-sections

as well?
C-sections are done because of a couple of reasons.
A woman with a short torso can undergo a C-section instead of vaginal birth or episiotomy. This way, she can ensure safe passage for the baby.
Why do I have a long or a short torso?
Let's take a flashback to your puberty period. Puberty is the period of life where a boy and girl get sexually mature.
If you experienced puberty at an earlier age, it's possible you'd have a tall torso. It could also be a result of genetics.
Does having a short torso affect pregnancy?
Yes, a short torso affects pregnancy.
It can result in some complications for the mother and child. But with proper medical attention, the problem can be mitigated.
For more questions, contact Parental Questions now!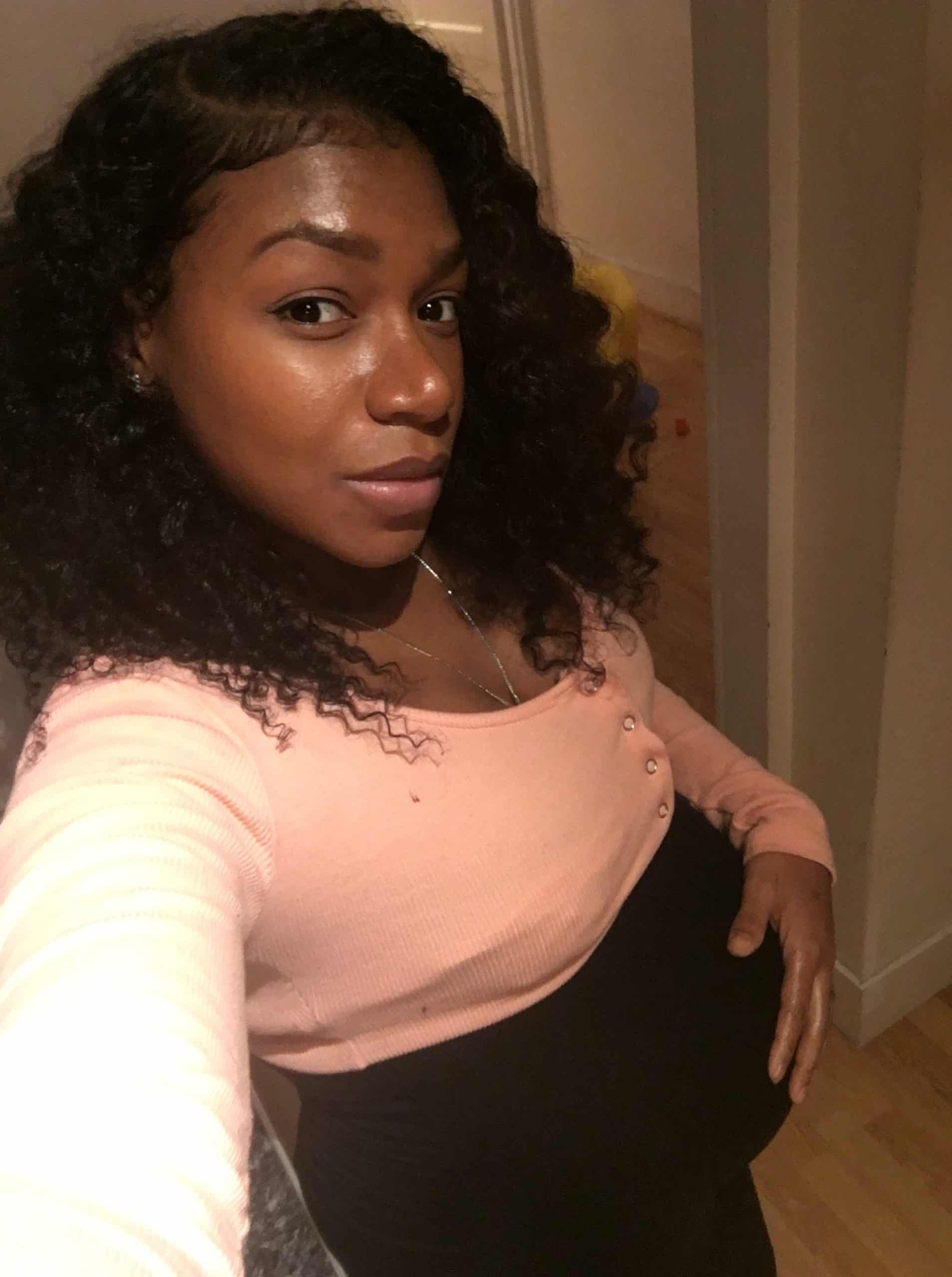 Iesha is a loving mother of 2 beautiful children. She's an active parent who enjoys indoor and outdoor adventures with her family. Her mission is to share practical and realistic parenting advice to help the parenting community becoming stronger.