The question is quite common among parents: what are baby washcloths used for?
Following this article's tips, you will be able to re-use washcloths for a long time.
The muslin washcloth is a soft cotton cloth used to wipe off the face and body of babies.
Due to the sensitivity and softness of a baby's skin, you cannot use a regular washcloth; this is why experts recommend a baby washcloth.
What Are Baby Washcloths Used For?
Keeping your newborn clean is essential, but you do not have to overdo it.
Cleaning up your newborn during diaper changes, after feedings, and during the rest of the day will prevent the newborn from needing more than two to three baths a week.
Bath time is when many parents and caregivers clean their babies with baby washcloths.
In recent years, online conversations have spiked about baby washcloths, leading to the question – are baby washcloths necessary?
Which baby washcloths should one buy if they are required?
A parent may also question whether "regular" washcloths are suitable alternatives to their baby's washcloths.
Knowing the answer to these questions is vital to ensuring that your baby has a positive bathing experience.
What kind of washcloth do you need for your baby?
Babies' sensitive skin is treated more gently with baby washcloths, which are hypoallergenic and softer than regular washcloths.
In addition, separating baby washcloths from the rest of the laundry makes laundry more convenient, and the clothes last indefinitely.
These are some of the most useful things you probably didn't know you could use baby washcloths for.
1. Understanding The Baby Washcloths
As with regular washcloths, baby washcloths are softer and often a little thicker.
The Tutti Bimbi Organic Bamboo Baby Washcloths are a whopping 512gsm thick, which means they are very luxurious, as they are extra soft washcloths.
A cotton washcloth made with low-quality fabric is typically very rough, especially after long use.
This can make washing unpleasant for anyone, but especially for babies.
The fabrics used to make baby washcloths are softer and higher quality, which means they can be washed and retain their softness.
Therefore, your baby's skin won't get scratched or irritated.
2. What Is The Purpose Of Baby Washcloths?
Generally, parents purchase baby washcloths for their babies because they offer a safer method of cleaning their children's skin than soap and water.
To comfort the baby's delicate skin, baby washcloths are designed to be softer and more absorbent.
As a result, baby acne, eczema, rash, or generally sensitive skin can be relieved with comfort during bath time, especially when the baby is experiencing any inflammation.
In the United States, does one out of every three newborns have a skin condition?
Baby skin conditions most commonly include eczema, milia, and acne.
If your baby has an ailment like eczema, you should avoid rubbing rough materials on their skin.
Using products that will protect their babies' young skin is a helpful precaution for most parents.
Safer baby washcloths are also common for parents looking for safer baby cleaning products such as shampoos, body washes, and lotions.
It's essential to consider the materials and fabrics used to make your baby's washcloths as parents and caregivers.
You can ensure that your baby enjoys bath time by following these steps.
Parents say their babies are less fussy when choosing softer baby washcloths as more delicate clothes comfort their skin.
Read a similar post: How Many Baby Towels Do I Need?
3. What Kind Of Washcloths Are Needed For Babies?
Baby washcloths are essential for protecting their skin.
Most parents agree that softer towels are best for new babies since their skin is more absorbent and prone to developing rashes.
Parents who choose safer materials for their children's washcloths can reduce the appearance of bumps and rashes associated with abrasive materials.
It is also helpful for an infant to use baby washcloths since they are more appropriate for their small frame.
Bamboo and muslin cotton are popular materials used to make natural baby washcloths.
The fibers are made softer this way. The natural baby washcloths should be washed before being used in the bath.
Summary
Now, you have the answer to the question, what are baby washcloths used for?
Every parent should own a washcloth for their child.
Bath time is a favorite activity for babies, and a baby bath washcloth makes it a lot easier!
When a baby is newborn to six months, their skin is still sensitive, making it important to use only soft fabrics to prevent irritants from damaging their skin.
Things get a lot messier as they get older and begin eating 'real' food!
Cotton, polyester, terry, and rayon are among the most popular materials to make baby washcloths.
In addition, commercial baby washcloths are often made from a combination of these fabrics.
Chemicals and scratching damage an older person's skin like a baby's.
You lose skin elasticity as you age, which causes it to become more sensitive.
Washing with a softer washcloth will prevent scratches and irritations.
You will be washing your baby's face several times during the day, so you want to find a way to do it without irritating their skin!
Related Posts:
Frequently Asked Questions (FAQ's)
Is It Okay To Use Baby Washcloths As Wipes?
Wiping babies with baby washcloths, such as the Circo brand washcloths from Target, is commonly recommended by parents.
However, any washcloth would work if it is a baby washcloth.
What Is The Best Way To Wash A Baby Washcloth?
Whenever you need to refresh and clean your baby's towels, washcloths, and linen, soak them in a tub of hot water and organic pine essential oil to prevent germs and other nasty bacteria from spreading.
How Do You Clean A Baby's Bum If You Don't Have Wipes?
Using baby wipes to clean baby poop is not the most effective method. So what is the best way?
Washcloths soaked in water and a baby cleanser let you freshen up your baby with cotton wool and warm water.
There's no need to panic if you run out of wipes.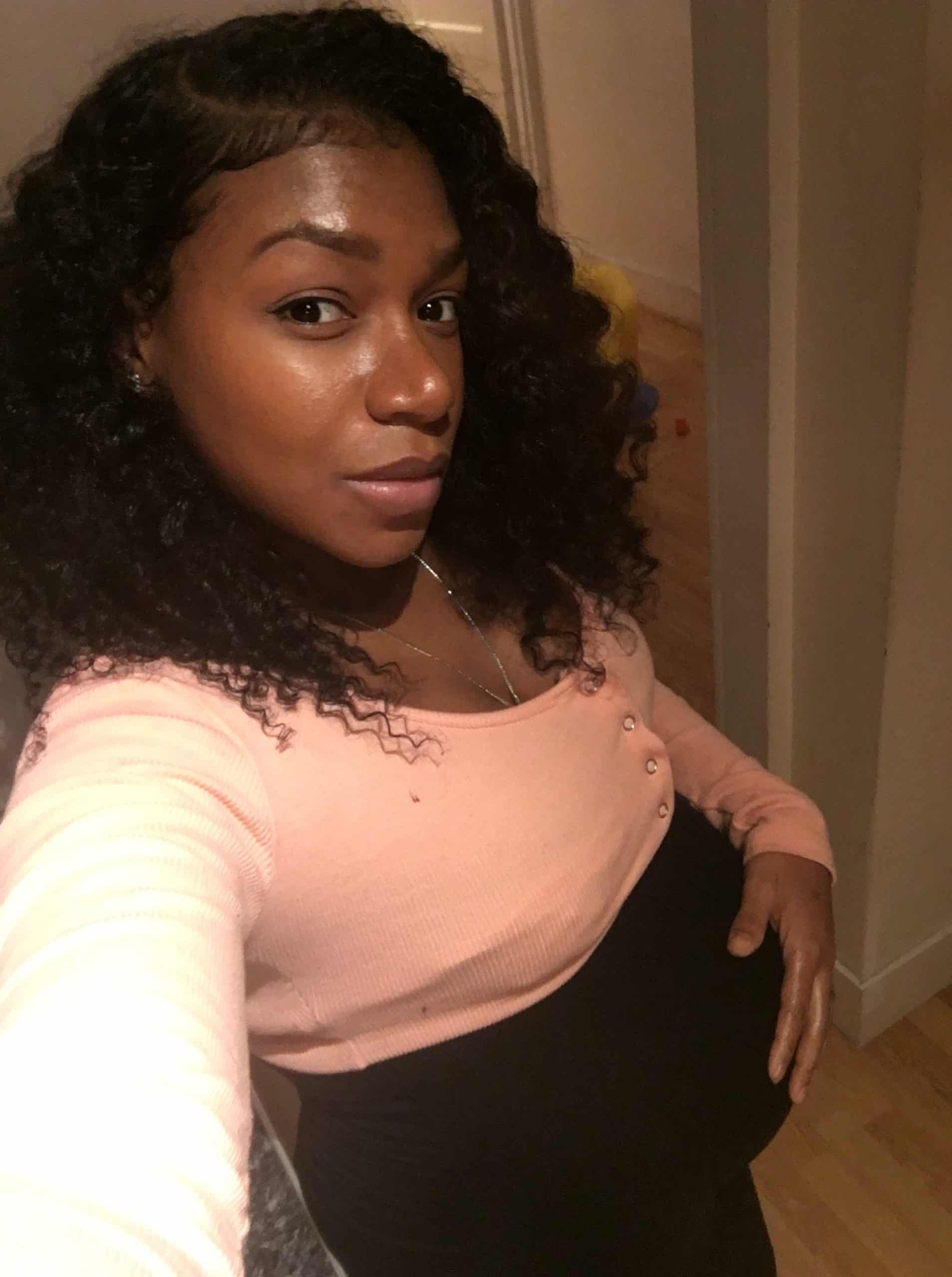 Iesha is a loving mother of 2 beautiful children. She's an active parent who enjoys indoor and outdoor adventures with her family. Her mission is to share practical and realistic parenting advice to help the parenting community becoming stronger.