-- Discover a safe space for women to meet, listen and share valuable advice!
The Mothers Community is safe online community sharing advice on fertility, pregnancy and motherhood through to menopause. Join Community Here --
If you're looking for the best play kitchen for your little ones then you've come to the right place.
In A Rush? Check Out The Number 1 Pick Here:
Sale
There are a surprising amount of cheap toy kitchen sets to pick from, but not all are created equally.
A play kitchen is full of imagination, creativity, and fun.
We have reviewed the best play kitchens for toddlers and older kids and have found that the ones that stand the test of time are always practical and affordable.
Whether you are teaching your kids fine motor skills, structure and planning, learning to count, or just want them to follow mummy ad daddy in the kitchen this is a fantastic addition to your household.
We've researched all the major brands and the major players in the toy kitchen space and have reviewed the top 5.
These top 5 are high quality, fit for purpose, easy to assemble, puts safety first, and will last long enough to even be handed down to other kids.
Whether your looking for a cheap toy kitchen or a custom built wooden mastery piece we've got you covered!
If you want to inspire the little chef within then check out our 5 best play kitchen reviews.
Best Play Kitchen
1. KidKraft Uptown Kitchen
This is one of theist popular play kitchens on the market.
It is well built, easy to assemble, and big enough for more than 1 child to play with at the same time.
It's also won awards for style and quality, which is always a bonus.
It comes fully equipped with different appliances, including a, refrigerator, an oven, a stove, and a sink and even an additional microwave.
Most of the knobs and handles turn and click on and off and all the doors open and close to allow your little one to explore end play effectively.
With a simple yet practical design, it avoids the cheap toy kitchen plastic look but using wood where possible.
Assemble is simple as well with many people up and ready within an hour.
Talking from experience that is on the shorter side as some of their competitors can take up to 4 hours to assemble!
Coming in a variety of colors and styles ( uptown natural version, which is a natural wood color and uptown pastel version, which is in a beach-style color pattern)
PROS:
Loyal and Trustworthy brand
Plenty of accessories included
Easy to assemble and time friendly
Different colors and variations to match
CONS
– Quite heavy as the wood is made from particle board
2. Little Tikes Cook 'n Learn Smart Kitchen
This is a popular brand and they have left no stone unturned with the features on this kitchen playset.
The little tikes cook n learn kitchen comes equipped with a fun suite of interactivity.
It plays and features fun and realistic sounds for simple everyday kitchen routines.

Things like chopping up food, frying eggs, and hearing them sizzling or turning the water on are included with an audio boost.
This alone makes it a stand-alone kitchen set as it will keep your little ones engaged for longer.
With an interactive app included your little one can even listen as they cook to fun and education games or you can connect your phone via Bluetooth to allow them to listen to anything you want.
Astonishingly it comes fully equipped with 46 accessories to keep your little one engaged and stimulated while they play, learn, and have fun.

These including different combinations and varieties of food, knives, forks, spoons, and other utensils, and a wide variety of cookware for a complete culinary experience.
The attention to detail is impressive that even the more expensive brands are unable to match in accessories.
PROS:
Full Interactive Suite
Bluetooth capabilities
Boost more play accessorizes then any other major brand
Comes its unique style and colors
PROS:

– App may not work on older tablets or those that aren't compatibly with Bluetooth
3. KidKraft Ultimate Corner Play Kitchen with Lights & Sounds
This is yet another practical and pristine play kitsch by Kidkraft, but this is a different experience altogether.
KidKraft Ultimate Corner Play Kitchen is hands down the most talked-about play kitchen available to buy.
With the full suite of lights, sounds, features, design, and interactivity it's hard to beat for its price.
some parties swear by it and others love the engagement levels it provides their children with hours upon hours of fun.

Winning the accolade of most realistic play kitchen online the KidKraft Ultimate Corner Play Kitchen includes all the kitchen equipment that you could need including a freezer, an oven, a microwave, a refrigerator, and a washer.
Every part has a function and all the doors, handles, and buttons either click, lift, or open/close.
This will keep your kids' attention firmly fixed in one place which is a bonus for kids that are easily distracted.
With a realistic counter (granite-like look) and a modern and contemporary feel, your kids can take advantage of this all in one unit for an advanced culinary experience.
Measuring 42 x 32 x 36 inches the unique L shape can fit into any corner.
With a comprehensive step by step assemble instructions anyone can put this together and most reviews admit the assemble was a lot easier then they expected it to be.
With full battery-operated appliances, all the equipment lights up and plays realistic sounds to ensure an authentic cooking experience
PROS:
Fully equipped including Bluetooth
Genious look and feel
Big enough for multiple kids
To play at one Sleek Unique L shaped corner design
CONS:
It requires nine batteries
Assembly can take more than 60 minutes
4. Melissa & Doug Cook's Corner Wooden Pretend Play Toy Kitchen
If you are looking for a more natural wooden play kitchen then look no further then the Melissa & Doug Cook's Corner Wooden Pretend Play Toy Kitchen.
This modern playset is very realistic is designed with children at heart.
The attention to detail is commendable and a high percentage of all people who purchased it would recommend it.
Small things including the rotating microwave plate and ice dispenser set this play kitchen apart above and beyond the rest.
It's a well-built play kitchen that will stand the test of time.
With safety in mind, the Melissa & Doug Cook's Corner Wooden Pretend Play Toy Kitchen has sensibly been manufactured to ensure fewer chances of it topping over onto a child.
This is an extremely important safety concern that other manufactures have not considered.
As it's wooden it's more robust and durable then it's competitors and many reviews mention that it lasts for long as they were able to hand it down to other siblings or friends who have children.
Overall it's a well designed practical and safe toy kitchen with a natural a modern look and feel.
PROS:
Made from quality durable wood

Safe & Secure from toppling

Attention to detail in the manufacturing process

Last much longer then any other model
CONS:
Complicated to assemble

Doesn't include much accessories
5. Step2 Fun Friends Kitchen
The Step2 Fun Friends Kitchen is perfect for your kids to keep them occupied.
It's practical and cost-effective and will help to encourage your child to learn more, share more, and cook more!
It sets itself aside from other manufactures by being made totally of plastic.
While that may not appeal to all buyers it certainly is reflected in the price which makes sit more affordable options.
It also ensures that the entire kitchen playset is lighter and more reliable than other brands.
Coming with a large play area this play kitchen includes all of the regular kitchen items that you'd expect to see in a children's play unit.
these include cutlery and a variety of other kitchenware, pots, pans, plates, and more.
It is easy to assemble as it has less moving parts then other brands and is marginally smaller inside so it can fit into compact living areas so is suited to children who need less space.
It's a very easy to use functional play kitchen that has all the bells, whistles and sounds that other brands have but not the heavy price tag attached.
PROS:
Cost-effective play kitchen
Lightweight and Compact
Easy to assemble
Comes with a full range of accessories
CONS:
Can topple over due to size and weight
May need an additional power drill for assembly
Those are the top-rated Best Play Kitchen that we recommend. Make sure you find a practical and safe toy for your little one!
Verdict
This is our top pick!
Sale
Sale
Bestseller No. 1
KidKraft Alexa-Enabled 2-in-1 Wooden Kitchen & Market with Lights and Sounds, Interactive Foods and Games Plus 105 Accessories, Gift for Ages 3+, Amazon Exclusive
Smart connected toy works through the enabled KidKraft kid skill for Alexa to provide interactive play across 4 modes: Classic, Free Play, Recipe Cards, Games
On one side, kids can learn to shop in the market with self-checkout, working smart scanner, bagging area, cash and drawer, storage shelves and freezer
On the other side, kids can cook in the lights and sounds kitchen, which includes fridge, freezer, sink, smart faucet, smart stovetop, smart oven, smart cutting board, microwave, storage hooks, chalkboard sign, storage shelves, utensils, plates, smart pot and pan
34 interactive food items plus pot and pan interact with the stove, cutting board and checkout scanner through built-in sensors
For fun outside the KidKraft kid skill for Alexa, try the Free Play mode, which provides sounds and lights as well as play prompts and suggestions through the onboard speaker
Bestseller No. 2
Sale
Bestseller No. 3
Best Choice Products Pretend Play Kitchen Wooden Toy Set for Kids with Realistic Design, Telephone, Utensils, Oven, Microwave, Sink - White
CHALKBOARD SURFACE: Little chefs can jot down notes on the included chalkboard surface as they play grownup all day with this large set made with a realistic design that mimics a real kitchen, designed for their size, and have fun playing with the ice maker, microwave, phone, and other fun features
11 ACCESSORIES INCLUDED: Set includes 3 utensils, 2 pots, one lid to play with and kitchen comes with an ice maker that dispenses ice cubes (4), and even a cordless phone; keep the accessories in the 20.25 sq. in overhead shelf, the 110 sq. in. oven, or in the fridge, freezer, microwave, and dishwasher
TRUE TO LIFE KITCHEN: Your child can get a true experience with fun features like a towel rack and ice machine, and realistic sounds like the "click" of the oven knobs as they pretend to bake and cook in a stylishly designed kitchen with a backsplash for a modern appeal
ASSEMBLY INFORMATION: Great toys take time to build! This item has many screws that make it sturdy and resilient for kids to play with; set up your pretend kitchen by closely following the included instruction manual in an estimated assembly time of 90 min. Use a power drill to save more time!
CERTIFIED & SAFE: Rest at ease while your children play with this kitchen set that is both well-built and fun; made with plastic materials and meets U.S. Federal safety standards for ASTM & CPSIA; OVERALL DIMENSIONS: 31.25"(L) x 9.5"(W) x 31.5"(H)
Sale
Bestseller No. 4
Teamson Kids Little Chef Paris Classic Kids Kitchen Playset with a Refrigerator, Stove, Oven, Sink, and Cupboard Space, White/Rose Gold, 44" x 11.75" x 31.75
Retro-style kitchen playset with natural wood accents is great for any play area,Interactive features like opening doors make playtime more fun
Play set with fridge, oven, 4 rotatable oven hobs, gold coloured faucet, sink and cabinets.
The cabinets provide plenty of space for storing any kitchen utensils or food. It also comes with a cup and ice cubes which can be dispensed from the fridge resulting in a real-life effect.
MADE WITH EASY-TO-CLEAN MDF: Durable and eco-friendly. MDF construction is kid-safe and easy to wipe clean with a damp cloth for every day messes
KID-DESIGNED DIMENSIONS: Measures 44" x 11.75" x 31.75" when assembled to fit in any play area and is recommended for children ages 3 years and up
Sale
Bestseller No. 5
Related Post: How to Clean a Pack and Play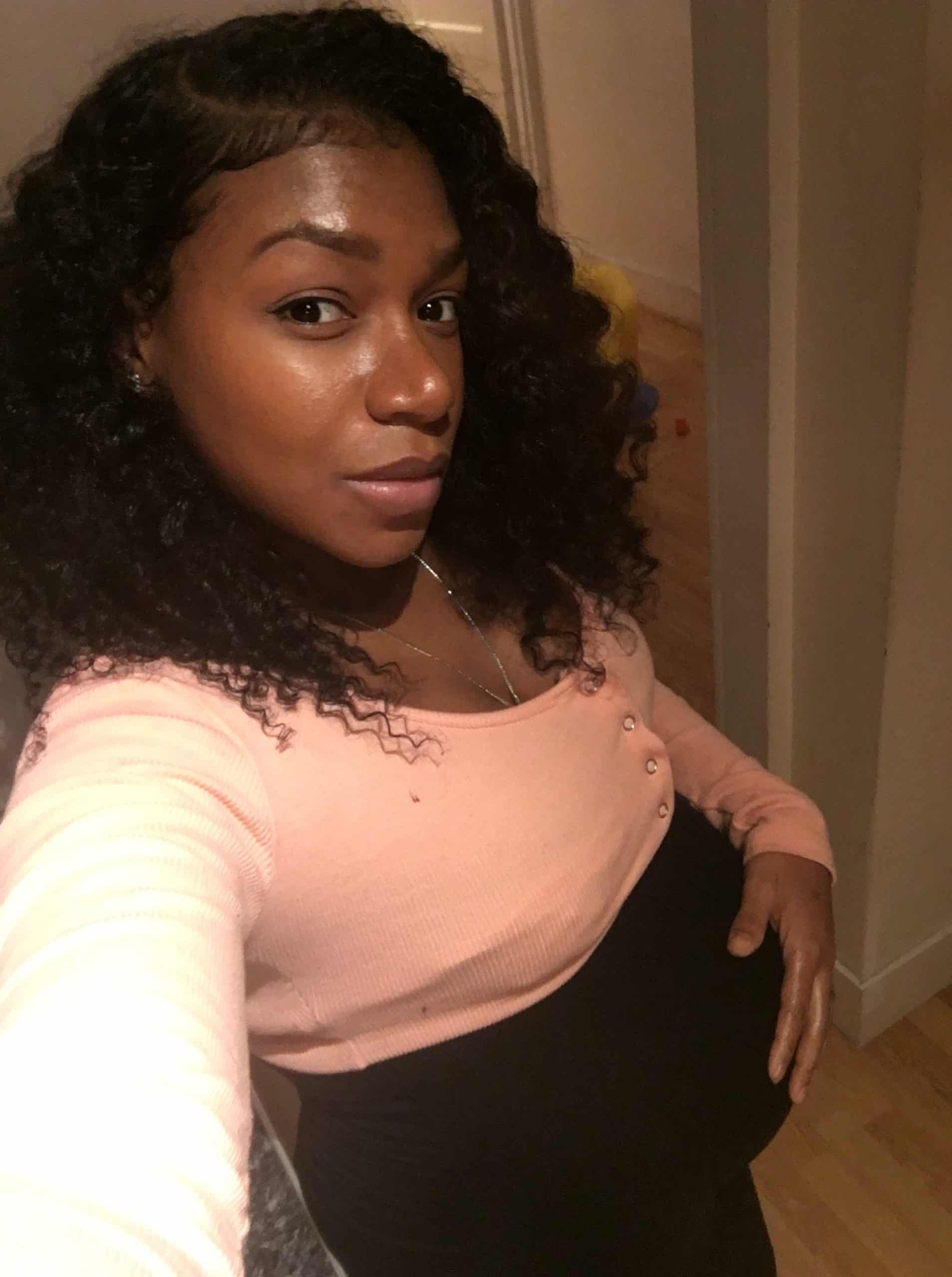 Iesha is a loving mother of 2 beautiful children. She's an active parent who enjoys indoor and outdoor adventures with her family. Her mission is to share practical and realistic parenting advice to help the parenting community becoming stronger.
A safe space for women to meet and find support!
The Mothers Community is a place to connect with women who are at a similar stages in life–from fertility, pregnancy and motherhood through to menopause.
Join a community who are there to listen, share information and offer valuable advice. Join Community
Take matters into your own hands! Expert advice for Fertility, Pregnancy and Motherhood! Discover More Here