One or 20 bodysuits? Well, it can be a lot of struggle to figure out how many baby clothes do I need in each size after he is just born.
But, for those of you who are pregnant, it can be hard not to indulge when buying for the baby to come as new mothers.
Having multiple clothing options for your baby can be handy and also messy sometimes.
Before buying, you must always remember that your baby won't remain the same size for a very long time.
How Many Baby Clothes do I Need in Each Size
You cannot stick to one particular size when the baby is some months old because babies tend to grow fast in size.
So instead, mothers generally stock up on cute accessories such as mittens, bootees, hats, animal and fruit-shaped toys, and even bodysuits.
Buying the right kind and size of clothes for babies has always been a bit of a challenge for mothers.
Having at least three and four different sizes for your newborn always helps.
The different sizes can easily last you through various stages of your baby's growth over a span of two years.
A baby goes through various sizes in only two years.
From the second year onwards, the physical growth may slow down just a little bit, so we must be prepared for the first two years at least.
However, having different clothing options is always a perk; you can give your baby a quick outfit change without even looking hard.
When you buy for the baby, make sure you buy different sizes and options for all seasons and weather.
Keeping the changing weather into consideration depending on where you live is a must.
We must always bear in mind a few things before going on to shop for a newborn.
1. Size of Laundry
How often you do your laundry in a week is very important, especially after the baby is born; what is it you have changed to ensure absolute hygiene and consistency.
The volume of laundry naturally doubles up after the baby, so you must buy wisely.
It is essential to manage your baby's laundry and newborn essentials in small batches across a week.
If you plan to do your laundry only once a week, try doing one large batch at a time; if you plan to do it every day, you can always consider small batches of essentials for your baby.
2. Understanding the Size
Trying to understand the sizing of your baby is an important aspect.
However, it may be challenging to understand what size your baby will be at the time of birth, so it's always best to go by basic parameters.
There's nothing to panic about even if your baby weighs a little over 8 pounds; he might easily fit into the 0-3 months sizes for babies, at least for the initial few months.
Mixing clothes from different brands are also a good option.
Some brands make large and roomy clothes for babies, and others work best for lean and slim babies.
When you mix the different sizing in clothes, you'll have a few unique fitting options.
Editorial Pick : How to Organize Baby Clothes
3. Staying Organized and Clean
As cute as tiny-looking baby clothes are, it is easy to lose them in the baby wardrobe. Keeping your baby's clothes always organized in the closet is the best way to be.
Investment in a drawer divider is a good one as they will store baby clothes well.
In addition, they help you set up baby clothes by a particular clothing type of size.
Closet dividers are also an excellent option to invest in.
They have different hanging signs that will separate clothes into sizes so you can easily pick what you have and what your baby is most comfortable wearing.
Summary
How Many Baby Clothes do I Need in Each Size?
The best organizational tip to keep in mind is that one must rotate out those clothing items that your baby no longer fits into to manage their wardrobe well.
Stash them somewhere separately and decide later whether you want to pass them on or keep them for some time.
Frequently Asked Questions (FAQs)
How Many Baby Clothes Do I Need Per Size?
One must have at least 15 different bodysuits and seven sleepers, so if you are doing laundry once a week, your baby has at least two outfits each day.
How Many 0-3 Months Clothes Do I Need?
You must have all the basic clothing essentials for your baby in the 0-3-month size. At least for the initial few months, it will be a friendly size for your newborn.
Should I Buy Newborn Clothes Or 0-3 Months?
You can pick a few clothes for newborns and later focus on 0-3 months since those clothes fit babies almost up to 12 pounds, and such clothes will be helpful in the coming few months of baby growth.
Related Post: Baby Sleeps Face Down On Mattress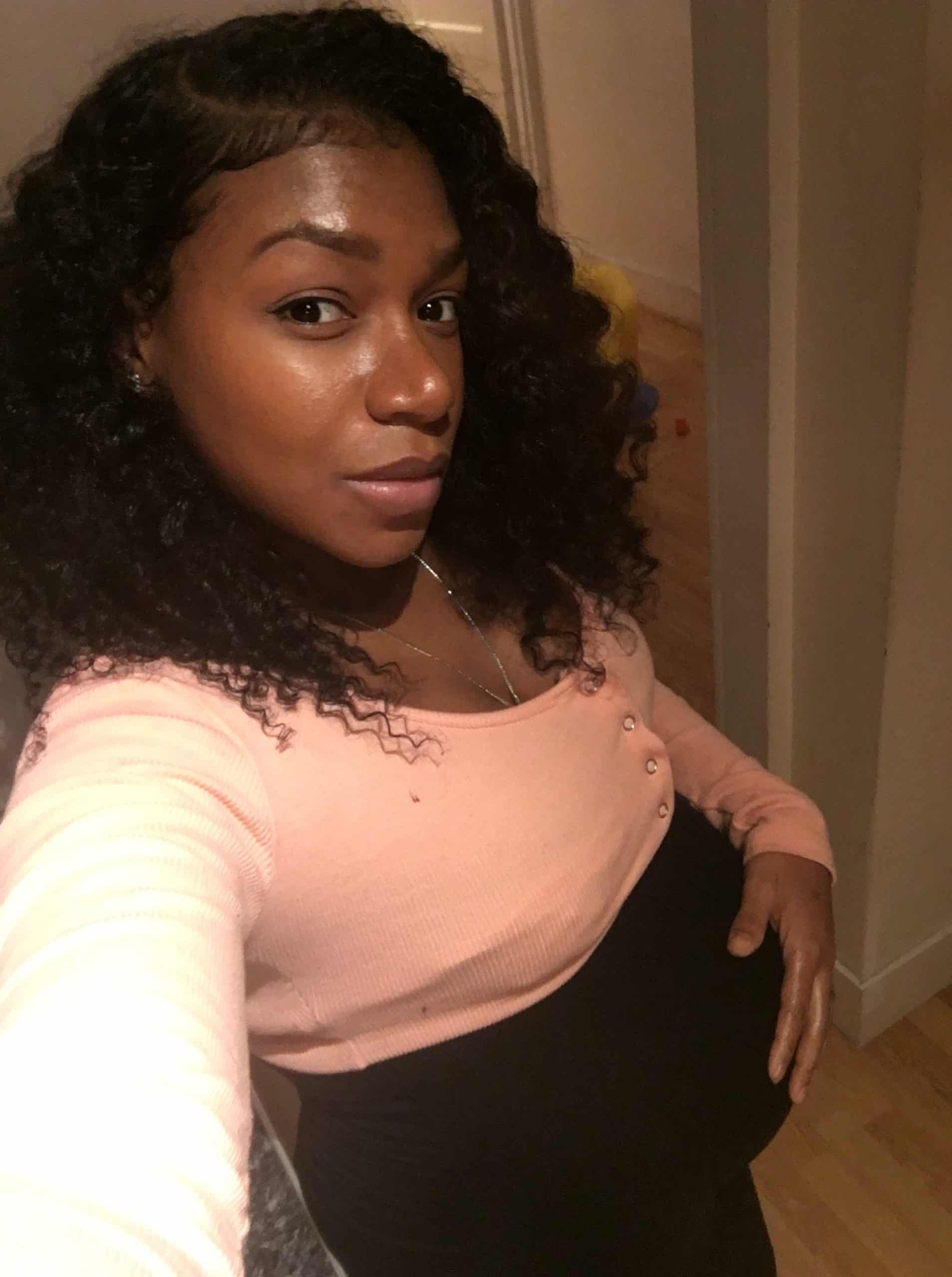 Iesha is a loving mother of 2 beautiful children. She's an active parent who enjoys indoor and outdoor adventures with her family. Her mission is to share practical and realistic parenting advice to help the parenting community becoming stronger.