Planning the perfect party for a 4-year-old can be both fun and challenging. With their growing independence and curiosity, children at this age are ready to try new things and engage with their friends in unique ways.
To create an unforgettable celebration, it is essential to consider various elements such as choosing the perfect theme, selecting the ideal venue, and coming up with exciting activities to keep the little ones entertained.
When planning the party, consider the interests and preferences of your child to make it a memorable and engaging experience. It is also essential to invite the right guest list and ensure that the decorations, food, and party favors are age-appropriate and delightful.
Additionally, creating an entertaining atmosphere on a budget is important for many parents while ensuring that everyone has a memorable time.
Key Takeaways
Tailor the party to the child's interests with an appropriate theme, venue, and activities
Ensure age-appropriate decorations, food, and party favors for a memorable experience
Plan an entertaining atmosphere while sticking to a budget for a fun-filled celebration
Choosing the Perfect Theme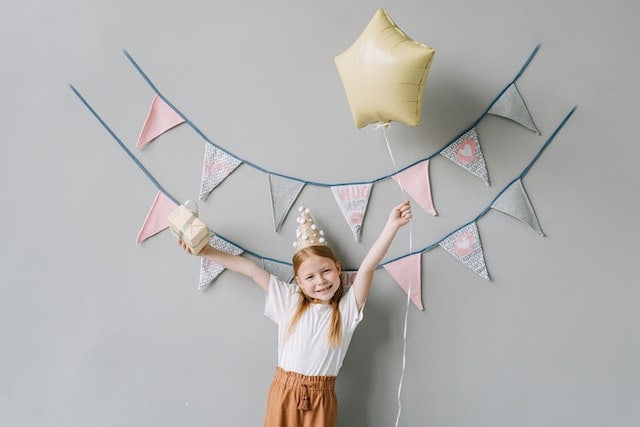 When planning a 4-year-old's birthday party, it's essential to select an engaging theme that captures their interests and imagination.
Here are a few exciting and timeless party themes, suitable for both boys and girls, that can make a birthday celebration extra special.
Dinosaur Theme: A dinosaur-themed party is a classic choice for young kids fascinated by the prehistoric world. Decorate the party area with inflatable dinosaurs, Jurassic Park-inspired banners, and dino footprints.
For activities, consider organizing a dinosaur egg hunt or a fossil digging game using toy dinosaurs buried in sand.
Mermaid Party: A mermaid party is perfect for children who love the enchanting world beneath the sea. Transform the venue into an underwater haven with ocean-themed decorations, colorful seashells, and sparkling fishnets. Create a sea-inspired menu with fish-shaped sandwiches, sea shell pasta salad, and a mermaid tail cake.
Outer Space Party: An outer space party takes children on an intergalactic adventure. Use planetary decorations, starry tablecloths, and alien centerpieces for a space-themed setting. Activities can include making rocket crafts, decorating space cookies, or learning about constellations in a planetarium-style environment.
Beach Theme: A beach-themed party brings a fun and relaxed atmosphere to your child's birthday celebration. Set up beach umbrellas, beach balls, and a mini sandbox for a sensory experience. Serve beach-inspired snacks like fruit skewers, veggie sticks, and sandcastle-shaped sandwiches.
Princess-Themed Party: Make your little one feel like royalty with a princess-themed party. Choose decorations in pastel colors, with tiaras, wands, and elegant table settings. Activities can include a princess storytelling session or a magical treasure hunt.
Sports Theme: A sports theme is a fantastic option for energetic children who love being active. Choose from a variety of sports, such as soccer, basketball, or an obstacle course. Personalize the party space with team colors, banners, and sports equipment.
Organize games and activities related to the chosen sport for a fun-filled day.
It's crucial to consider the interests of the birthday child and their friends when selecting the perfect party theme. With a bit of creativity and thoughtful planning, your 4-year-old's birthday celebration will be one to remember.
Creating Your Guest List
When planning a 4th birthday party, creating your guest list is an essential step in the planning process. It helps you determine the number of preschoolers to expect at the event and assist in budgeting, sending invites, and organizing age-appropriate activities.
To create an inclusive guest list, start by considering the children your 4-year-old interacts with frequently. This could include classmates from school or preschool, neighbors, and friends from extracurricular activities.
Aim to invite a mix of boys and girls, ensuring everyone feels welcome and comfortable during the celebration.
Next, consider the preferred size of the party. Smaller parties can be more manageable, allowing for meaningful interactions between the birthday child and their party guests. However, larger gatherings can also be fun, providing opportunities to organize games and activities that cater to a diverse group of interests.
When deciding on the number of guests, keep in mind the following factors:
Space: Consider the area you have available for the party, both indoor and outdoor. You want the kids to have enough room to play and engage in activities.
Budget: A larger guest list may require additional expenses (e.g., food, party favors, and entertainment). Plan your guest list accordingly to stay within budget.
Supervision: Having enough adults to supervise the children is crucial for their safety and the smooth running of the party. Follow an ideal adult-to-child ratio, such as one adult for every five preschoolers.
To finalize your guest list, consult your 4-year-old and incorporate their input. They may have specific friends they look forward to inviting.
Selecting the Ideal Venue
When planning a party for a 4-year-old, choosing the right venue is crucial. This decision can impact the party's success and overall enjoyment for the child and their guests. Various factors should be considered while selecting a venue, such as available space and safety.
A backyard party can be an excellent option for those who have enough space at home. It allows for greater flexibility in terms of party activities and decorations. Having the party at home can also be cost-effective as it eliminates venue rental fees.
However, it is essential to ensure that the backyard is safe for children to play in and weather conditions are suitable for an outdoor event.
Indoor party venues cater specifically to children's parties and offer various play areas and activities, which can be a convenient choice for parents. These venues often have staff on-hand to assist with supervision, and many offer customizable party packages to fit your budget.
This option can be especially beneficial if the weather is unpredictable. Remember to check with the venue regarding their rules on decorations and outside food.
A nursery can also be considered as a party venue, particularly if the child and their friends attend the same nursery. With a familiar environment and play equipment, it can be a comfortable option for young children.
Inquire with the nursery about their availability and guidelines, and ensure that adequate supervision and entertainment options are provided.
In summary, selecting the ideal venue for a 4-year-old's party depends on various factors such as available space, budget, and location. Whether it's a backyard, an indoor party venue, or a nursery, consider these critical points to ensure a memorable and enjoyable experience for the birthday child and their guests.
Crafting Beautiful Decorations
Decorations play a significant role in setting the atmosphere for a 4-year-old's birthday party. Choosing the right blend of elements is crucial to create a magical experience for the little ones.
Balloons are a must-have for any children's party. They come in various shapes, sizes, and colors, which can be mixed and matched to match the party's theme. Fun ideas include using helium-filled balloons to float around the room or creating balloon bouquets to place on tables.
Next, masks and costumes can add an exciting element to the party. They encourage children to use their imaginations, and dressing up as their favorite characters can be a lot of fun.
Make sure to have a variety of masks and costume accessories available for the children to choose from.
Party hats inject a festive touch to any celebration. Classic cone-shaped hats can be made using colorful construction paper and elastic bands, or one can opt for creative and unique designs. Customizing hats with the child's name, age, or favorite colors adds a personal touch.
Don't forget the table settings and wall accents to enhance the overall ambiance. Simple yet eye-catching elements, such as tablecloths matching the color scheme or theme, can make a significant impact. Wall decorations, such as banners, streamers, or homemade signs, also add visual interest to the space.
By incorporating these essential elements, a beautifully decorated party space can be created for a memorable and enjoyable celebration for the birthday child and their guests.
Fun and Exciting Activities
Organizing a birthday party for your 4-year-old is an exciting task and requires creativity to keep the little ones entertained. The key is to plan exciting party activities and games that suit their age and abilities. Here are some fun and engaging ideas to consider for your child's special day.
One timeless party game perfect for young children is the scavenger hunt. Set up a treasure hunt for the kids by hiding small goodies around the party venue, prompting them to search for the hidden items. Provide simple clues to guide them in their adventure.
You can also adapt this idea into a bug scavenger hunt in the backyard or park, where they try to find toy insects hidden among the foliage.
Egg and spoon races, relay races, and obstacle courses help incorporate physical activities, allowing the children to burn some energy in a fun way.
Set up a course with kid-friendly challenges, such as crawling under tables or balancing a bean bag on their heads, for them to complete. These games also encourage teamwork and develop their motor skills.
At the creative corner, face painting and bubble wands are excellent additions to the celebration. Designate a table with a few stencils, non-toxic paints, and brushes for spontaneous face painting.
Simultaneously, bubble wands are a simple yet delightful activity that kids can enjoy in groups or individually. It fosters imagination as they create different bubble shapes and chase them around.
Classic games such as Pin the Tail on the Donkey, Hot Potato and Pass the Parcel still hold their appeal. These games require little setup and can keep the young guests entertained for a while. Don't forget to provide small prizes and treats to add an element of thrill and reward.
A dress-up station with various costumes and accessories can spark children's imaginations and creativity. Let them play pretend as superheroes, animals, or favorite characters from movies and books. To make it more interactive, set up a karaoke session and have the kids sing and dance along to their favorite tunes.
If you're planning an evening event, consider hosting a movie night as a relaxing way to end the day's festivities. Offer blankets and cushions to create a cozy environment, and choose an age-appropriate film that will keep them engaged and entertained.
By incorporating a mix of these activities, children will be enthralled throughout the party, creating a memorable experience for both the birthday child and their guests.
Organizing Enjoyable Party Food
Planning a party for 4-year-olds requires thoughtful consideration, especially when it comes to food. It's important to strike a balance between tasty and healthy options while keeping the children engaged.
One crowd-pleaser for young kids is the classic pizza party. Personal-sized pizzas can be served or make it interactive by allowing the children to create their own personal pizzas with a variety of toppings like cheese, pepperoni, and vegetables.
This activity will not only keep the little ones entertained, but they will also enjoy the fruits of their labor.
For a sweeter twist, consider preparing ice cream cones as a fun and refreshing treat. To add some festivity, dip the cones in melted chocolate and roll them in colorful sprinkles before filling them with their favorite ice cream flavors.
No party is complete without a birthday cake. Choose a theme that reflects your child's interests or goes with the overall party motif. Personalized or fun-shaped cakes make for cherished memories and opportunities for great photos.
Incorporate some healthier options like fruit roll-ups or sliced fruits, arranged in fun shapes to make them more appealing. These snacks can be served alongside a selection of golden Oreos or other child-friendly cookies.
A candy buffet also adds excitement to a 4-year-old's party. Display a variety of candies in appealing jars and containers, allowing children to fill their own goody bags with their favorites. This gives them the opportunity to mingle with their friends and create lasting memories.
When organizing enjoyable party food, always remember to consider potential allergies, dietary restrictions, and food preferences of your guests. By striking the right balance and including a range of fun and interactive options, you can ensure your child's party is a hit with all their little guests.
The Art of Gifting: Party Favors
Party favors are an essential element in a 4-year-old's birthday celebration. They not only serve as a token of appreciation for the guests, but also create a lasting memory of the special day.
Here are some ideas for party favors that will delight your young guests:
Stickers: Kids love stickers, and they can be found in a wide variety of themes and designs. Choose stickers that match the party theme or children's interests, such as animals, superheroes, or cartoon characters. Stickers are cost-effective, easy to find, and can be creatively packaged in small envelopes or bags.
Temporary tattoos: A fun and exciting addition to a 4-year-old's party, temporary tattoos are a hit with kids of all ages. These tattoos come in a variety of designs and can be applied in minutes. Make sure to pick kid-friendly, easy-to-remove tattoos, and consider including instructions for parents on how to remove the tattoos later.
Feather boas: Add a touch of glamour to your party favors with feather boas. Kids will love feeling fancy in these colorful, soft accessories. They can be worn during the party, and then taken home as delightful mementos. Choose lightweight, hypoallergenic boas to ensure the comfort and safety of your young guests.
Sidewalk chalk: Encourage creativity and outdoor play with sidewalk chalk as a party favor. This versatile art supply allows children to create drawings, play games, and write messages. Include a pack of chalk in various colors for each guest. Remember to opt for non-toxic, washable chalk to keep kids and parents happy.
Body glitter: A sparkling addition to the party favors, body glitter can be used to add shimmer to kids' skin, hair, and clothes. Choose age-appropriate, non-toxic body glitter, and package it in small containers or tubes. This party favor will make the little ones feel like stars and add a fun touch to their outfits.
In conclusion, when planning a 4-year-old's birthday party, it's important to select party favors that are fun, creative, and age-appropriate.
By incorporating unique items such as stickers, temporary tattoos, feather boas, sidewalk chalk, and body glitter, you'll create an unforgettable experience for both your child and their guests.
Planning on a Budget
Planning a memorable party for a 4-year-old doesn't have to break the bank. With some creativity and resourcefulness, it's possible to organize an unforgettable celebration while staying within your budget.
Start by making a list of the essential elements of the party, such as invitations, decorations, food, and activities. Once you have a clear idea of what you need, set a budget that you're comfortable with and allocate funds accordingly.
Remember that there's no need to overspend on every aspect of the party, as long as the overall experience is enjoyable for the child and their friends.
To cut costs, consider creating your own invitations using free online templates or designing them from scratch. This not only saves money but also adds a personalized touch to the occasion.
When it comes to decorations, look for inexpensive materials at dollar stores or discount shops, and get creative with DIY projects like streamers, balloons, or handcrafted centerpieces.
Providing snacks and drinks doesn't have to be expensive either. Instead of purchasing ready-made party platters or ordering from fast-food restaurants, prepare simple but appealing snacks at home.
Some popular options include mini sandwiches, fruit skewers, and homemade cookies or cupcakes. By making the food yourself, you'll have more control over the cost and quality.
For activities and entertainment, think beyond hiring a professional entertainer or renting a bouncing castle. Simple yet engaging party games, such as musical chairs, treasure hunts, or arts and craft stations, can be entertaining for young children without incurring high costs.
If you still wish to have a specific theme or special touch, consider asking a talented friend or family member to help with face painting, balloon twisting, or storytelling.
Lastly, it's always a good idea to track your expenses to make sure you stay within the budget. By being resourceful and prioritizing what matters most to the child, you can plan a fantastic party without going overboard on expenses.
Creating an Entertaining Atmosphere
For a successful 4-year-old birthday party, creating an entertaining atmosphere is essential. A lively and engaging environment will provide enjoyment for the young guests and leave lasting memories.
Here are some ideas to help create that perfect party atmosphere.
Hiring an entertainer is an excellent way to captivate the children's attention and keep them amused. Options include clowns, magicians, or even someone dressed as their favorite character.
The entertainer can engage the kids in various birthday party activities, ensuring everyone has a great time.
Photo booths are a popular addition to parties for guests of all ages. Providing fun props and backdrops will encourage everyone to strike a pose, allowing for memorable snapshots of the celebration. The guests can take their photos home as keepsakes to remember the event.
Pinatas have long been a party favorite, offering excitement for both children and adults. Choose a pinata that suits the party's theme and fill it with candies and small toys. This activity will keep the 4-year-olds entertained while also giving them a fun prize to take home.
Including a bouncy castle in the party plan is an excellent way for the little ones to expend their energy while having a blast. With various sizes and themes available, finding a bouncy castle to suit the party's theme and space constraints should be easy.
Remember to ensure that an adult is present at all times, supervising the children's playtime.
Besides these ideas, incorporating various 4-year-old birthday party activities will keep the children engaged and entertained. Here are some suggestions:
Craft stations: Set up tables with coloring sheets, beads for jewelry-making, or supplies for decorating simple masks or tiaras.
Outdoor games: Plan games such as duck, duck, goose or tag, which can be enjoyed in a backyard or park setting.
Themed treasure hunt: Organize a treasure hunt with clues leading to a small prize, relating to the party's theme.
By incorporating these elements into the celebration, the entertaining atmosphere will encourage joy and create lasting memories for the birthday child and their guests.
Frequently Asked Questions
What are some fun outdoor games for a 4-year-old's birthday party?
Some fun outdoor games for a 4-year-old's birthday party include Duck, Duck, Goose; Freeze Tag; Red Light, Green Light; and a simple Treasure Hunt. Keep the games age-appropriate and prioritize safety for all party attendees.
What are creative winter birthday themes for a 4-year-old?
A few creative winter birthday themes include Frozen-inspired, Winter Wonderland, Polar Bear Plunge, and Snow Fairy themes. Incorporate indoor snowball fights, hot chocolate bars, and ice-skating activities to further enhance the theme.
How to find nearby birthday party venues for a 4-year-old boy?
To find nearby birthday party venues for a 4-year-old boy, first consider his interests and preferences. Then, search for local venues online or ask your network of friends and family for recommendations. Some popular options include indoor play spaces, sports complexes, and interactive science centers.
What are unique gift ideas for a 4-year-old's birthday?
For unique gift ideas, consider customized items such as photo books, personalized clothes, or monogrammed toys. Alternatively, gifts that encourage creativity and learning, like art supplies, puzzles, and building sets are always appreciated by both parents and children.
How can I plan a memorable birthday celebration for my 4-year-old daughter at home?
To plan a memorable birthday celebration for your 4-year-old daughter at home, select a fun theme she loves, invite close friends and family, organize age-appropriate games and activities, and create a memorable ambiance with decorations. Ensure the food menu caters to the preferences of both parents and children in attendance.
How long should a birthday party for a 4-year-old last?
A birthday party for a 4-year-old should generally last between 1.5 to 2 hours. This duration allows enough time for a variety of games, activities, and food, while also ensuring the event doesn't become overwhelming for the young attendees.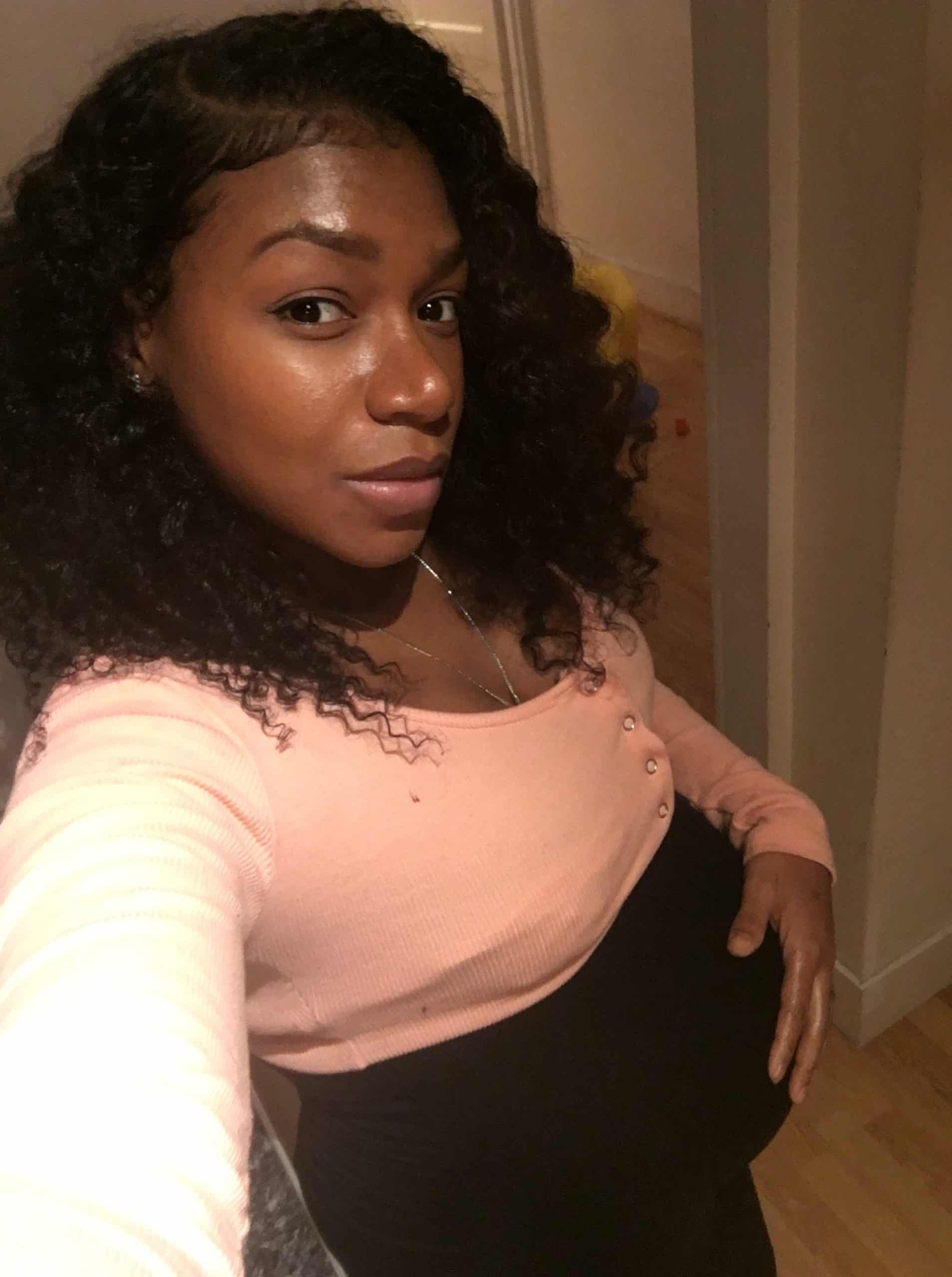 Iesha is a loving mother of 2 beautiful children. She's an active parent who enjoys indoor and outdoor adventures with her family. Her mission is to share practical and realistic parenting advice to help the parenting community becoming stronger.