As a new parent, your priority is obviously to spend as much time with your child as possible, but that can be difficult with work commitments.
For fathers, in particular, parental leave options are not always available, but some countries offer a lot more than others.
You might be wondering, then, what kind of paternity leave you can get in France.
Regarding paternity leave in France, you are legally entitled to paternity leave for a total of 28 days, or 35 days if you have more than two children born at the same time.
During this time, fathers are also able to receive a paternity leave allowance, which essentially makes paternal leave fully paid in the country.
If you're aware of the options on offer in the United States, this might sound incredibly generous.
Read on to discover more about what new fathers can benefit from in France and across Europe in general.
How Long Are Maternity and Paternity Leave in France?
Check out our other informative posts in this category:
Maternity Leave France
New mothers in France have the right to take at least 16 weeks of paid absence from work, which includes 6 weeks before the birth date and 10 weeks afterwards.
You even have to take a mandatory 8 weeks of leave, 6 of which are to be taken after the child is born.
That's not all, either. If you have a pathological pregnancy, you are entitled to 2 more weeks before childbirth and up to 4 additional weeks after birth, if there are any health complications.
From your third child onwards, leave is increased from 16 weeks to 26 weeks, and multiple births allow you to take even more time as well.
For twins, you can take 12 weeks before birth and, for more than two children, that can be up to 24 weeks.
In the case of a multiple birth, you can take 22 weeks of leave after they are born as well.
Paternity Leave France
For fathers, paternity leave lasts for 25 days, with an additional 3 days for the birth, making the total 28 days of leave, or about a month.
For multiple births, you are entitled to an extra 7 days on top of that. Fathers have to take a mandatory 7 days at the very least.
This time is significantly longer than it used to be.
The law was changed on July 1 2021, from the previous length of 11 days, more than doubling the amount of time that fathers can take to spend with their new children.
Adoption Leave France
If you are adopting in France, the options for leave are very similar to if you are giving birth to a child.
Fathers can still take 25 days, and mothers can take 16 weeks, or 22 if they are adopting more than one child.
If the mother and father are sharing their adoption leave, then they will receive an additional 25 days for one child or 32 days for more than one.
How Do You Qualify for Paternity Leave in France?
If you're hoping to take paternity leave in France, the conditions you need to meet to qualify are pretty straightforward.
The system is set up so that practically any new parent is eligible, including for the repayment of care (which we'll cover in more detail below).
To have the right to apply, you simply need to prove:
That you are involved in professional activity, or

That you have a stable, lawful residence in France
Does France Have Paid Paternity Leave?
Unlike in many other countries, maternity and paternity leave pay is handled by the social security system in France rather than the individual company that you work for – apart from the 3 days given for the birth itself, which your employer needs to cover.
You are essentially reimbursed for the cost of care during your leave, and you're also entitled to benefits that cover the medical costs as well.
Medical reimbursements will cover the cost of all compulsory medical exams related to pregnancy and refundable medical costs from 6 months into the pregnancy until 12 days after giving birth.
Both mothers and fathers can claim a paid allowance for the duration of your leave, provided you meet certain conditions.
The amount you receive will be equal to the average income you received over the 3 months before taking leave up to a quarterly limit of €10,284.
The actual amount that fathers received was between €9.66 and €89.03 per day, as of January 2022.
In order to claim you simply need to:
Stop all kinds of paid work during your leave

Give records of the amount of pay you were receiving prior to taking leave

Sign up for the allowance within 10 months of the expected date of birth, or on the day your child arrives in your household.
Do Fathers Get Paternity Leave In Europe?
Although France does offer significant amounts of paternity leave, the situation does vary across European countries.
In the EU, maternity rights are dictated by the 1992 Pregnant Workers Directive, and mothers are entitled to a minimum of 14 weeks of leave, with 2 weeks of mandatory time off before and/or after giving birth.
A relatively recent piece of legislation was introduced in 2019 which entitles all fathers in the EU to receive at least 2 weeks of paternity leave, which all countries in the EU had to bring into law by August 2022.
Each country does offer very different lengths of leave, though.
Some countries, like Italy and Belgium, allow for the minimum 2 weeks, while Finland gives new fathers 9 weeks to spend with their children, and Spain gives a massive 16 weeks 100% paid time off.
Summary: Paternity Leave France
So, what kind of paternity leave options are there in France? They are relatively generous, particularly in comparison to the US where paternity leave is not guaranteed.
Fathers can take 25 days off from work, with an additional 3 days for the birth itself, and this is extended by 7 more days in the case of a multiple birth.
During that time, you are entitled to receive payment compensation from social services, which 100% matches the amount that you would be making if you were working full time.
FAQs
Are babies born in France automatically citizens?
Children that are born in France to at least one parent that was also born in France are automatically French citizens.
What country has the longest paid paternity leave?
The Republic of Korea offers the longest paid paternity leave, with 52 weeks available.
Does the UK give paternity leave?
In the UK, fathers are entitled to take either 1 or 2 weeks of consecutive leave after the child is born.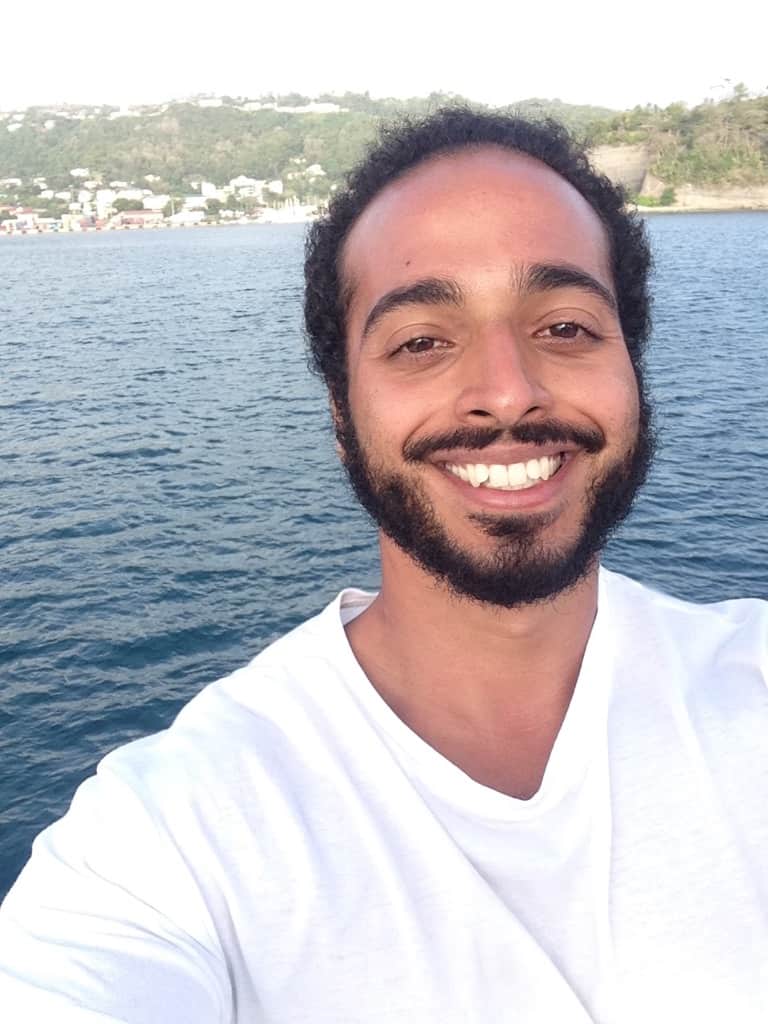 Mo Mulla is a work-from-home dad who co-parents 2 beautiful children and blogs all about his lifestyle with smart parenting tips and practical lifestyle hacks!