When it comes to finding the perfect lounging and sleeping solution for your baby, two popular choices often come to mind: Snuggle Me and DockATot. As new parents embark on this journey, it is crucial to provide comfort and safety to their little ones.
This article will delve into Snuggle Me vs DockATot, comparing their features, designs, and safety aspects to help parents make an informed decision.
While both products have gained immense popularity as baby loungers, it's essential to take a closer look at their differences and similarities. From material analysis to additional features, we are here to provide an unbiased and detailed comparison of these two acclaimed baby essentials.
By analyzing factors such as size, age range, and price, this article aims to guide parents towards the most suitable choice for their baby's needs. With so many factors to be considered, let's begin our journey to determine which lounger emerges as the ideal pick for your precious little one.
Key Takeaways
A thorough comparison of Snuggle Me and DockATot will be provided
Emphasis will be placed on factors such as design, materials, and safety
Additional aspects including price, age range, and features will be explored
Definitions and Descriptions
Snuggle Me is a brand known for its baby loungers. The Snuggle Me Organic is a popular infant lounger among parents. It is designed to provide a secure and comfortable environment for newborns and infants up to 9 months old.
Made from organic materials, the Snuggle Me Organic ensures that the baby has a soft and safe surface to rest on.
DockATot is another brand that specializes in infant loungers. The DockATot baby lounger is versatile and can be used for different purposes such as co-sleeping, playtime, and tummy time.
Suitable for infants aged 0 to 36 months, DockATot loungers are lightweight and portable, making them perfect for parents who want to keep their babies close.
Both Snuggle Me and DockATot offer high-quality, safe infant loungers that provide comfort, security, and support. The loungers are designed with a donut pillow shape, which helps to mimic the cozy environment of a mother's embrace.
The slightly raised edges of these newborn loungers cradle the baby and prevent them from rolling out.
An important feature to consider when choosing a baby lounger is its machine washable quality. Snuggle Me and DockATot loungers are easy to maintain as they come with removable and machine-washable covers. This feature ensures that the loungers can be kept hygienic and clean for the babies.
Some key aspects of Snuggle Me and DockATot infant loungers include:
Soft, comfortable materials
Raised, padded edges
Machine washable covers
Portable and lightweight design
Suitable for different purposes (sleeping, playtime, tummy time)
In summary, both Snuggle Me Organic and DockATot infant loungers are well-designed to provide a secure, comfy, and cozy environment for babies. They cater to different age groups and deliver practical features that benefit both the babies and their parents.
Comparison of Design and Functionality
Snuggle Me and DockATot are two popular products designed to provide a comfortable and secure lounging and playtime environment for infants. Both products cater to the needs of new parents who seek a safer co-sleeping option or a playtime companion for their baby.
Despite their similarities in purpose, the design and functionality of these products have notable differences.
The design of Snuggle Me and DockATot sets them apart. Snuggle Me features a unique center sling design that contours to a baby's body, giving a snug, secure sensation. The raised sides offer additional support while maintaining a soft and cozy feel.
On the other hand, DockATot boasts an ergonomic design with firmly padded, high sides providing a multifunctional, stylish lounger for babies. The padded center cradles the baby, ensuring a comfortable and safe resting spot.
In terms of size and dimensions, Snuggle Me and DockATot cater to different stages of a baby's growth. Snuggle Me offers a single size that accommodates babies from newborn to 9 months, whereas DockATot has two sizes – Deluxe+ for 0-8 months and Grand for 9-36 months.
The differences in size range make Snuggle Me more compact and portable, while DockATot's larger size offers extended use as the child grows.
The materials used in both products are essential for ensuring comfort and safety. Snuggle Me utilizes GOTS certified organic cotton fabric and hypoallergenic fillings that are breathable and non-toxic.
Similarly, DockATot uses Oeko-Tex Standard 100 Class 1 certified fabrics, ensuring that it's free from harmful substances. Both products prioritize quality and safety, ensuring that delicate baby skin is protected.
Functionality is a crucial aspect to consider for both Snuggle Me and DockATot. Both products are versatile, with the ability to serve as loungers, playtime areas, and co-sleeping spaces.
Illustrating the emphasis on portability, both products are equipped with handles or straps for easy carrying, allowing parents to move them from room to room or during travels.
In conclusion, the Snuggle Me and DockATot baby loungers possess various similarities and differences in their design and functionality. New parents should assess the key features such as design, materials, size, and functionality when making their choice.
Material Analysis
When comparing Snuggle Me and DockATot, it's essential to examine the materials used in the construction of each product.
Both products claim to use high-quality, safe materials for babies, but differences exist in the composition and certifications.
Snuggle Me uses GOTS (Global Organic Textile Standard) certified organic cotton for its covers, ensuring that the material is both organic and ethically sourced. This cotton cover surrounds a hypoallergenic polyester fiberfill, which provides the cushioning and support necessary for a comfortable lounging experience.
The combination of organic cotton and hypoallergenic fabrics aims to promote a healthy and safe environment for babies.
On the other hand, DockATot offers a range of cover fabrics that vary depending on the specific model. Some covers are made from 100% GOTS certified organic cotton, while others use a blend of cotton and polyester.
The interior of DockATot features virgin polyester fiber, which serves as padding for the product and is both hypoallergenic and non-toxic. The outer shell of DockATot is composed of a cotton and polyester fabric blend, providing a durable and comfortable surface.
Examining the certifications, Snuggle Me's organic cotton covers hold a GOTS certification, whereas DockATot offers GOTS certified organic cotton options in addition to non-organic fabric choices. Both brands employ hypoallergenic materials in their padding, ensuring the safety and comfort of their users.
In conclusion, while both Snuggle Me and DockATot prioritize safety and comfort through the use of organic materials, hypoallergenic fabrics, and non-toxic components, the main difference lies in the variety of cover options offered by DockATot.
Shoppers can choose between organic and non-organic fabric blends, depending on their personal preferences and budget constraints.
Safety Considerations
When deciding between Snuggle Me and DockATot, safety is a crucial factor to consider. The American Academy of Pediatrics (AAP) provides guidelines for infant sleep environments to help prevent suffocation and other risks.
Both Snuggle Me and DockATot have designed their products with safety in mind. However, it is essential to note that these loungers are not intended for unsupervised sleep or tummy time.
Supervision is crucial to ensure that the baby's head remains elevated and airways unobstructed.
Safety guidelines provided by organizations such as the Consumer Product Safety Commission (CPSC) and Health Canada should be followed by parents and caregivers using these products.
These guidelines emphasize placing infants on their backs for sleep and avoiding the use of soft or cushioned surfaces, especially for unswaddled infants.
Although Snuggle Me and DockATot both have slightly raised edges to provide a sense of security, these edges can pose a suffocation risk if the baby rolls face-first into them. Therefore, some parents may opt not to use these products for unsupervised sleep due to safety concerns.
It is recommended to follow the AAP guidelines for a safe sleep environment, which includes a firm, flat surface without excess soft bedding or pillows.
While both loungers can be used to support the baby during supervised awake periods, parents should always monitor tummy time to ensure the baby's safety. Tummy time is important for an infant's development and should be incorporated as a daily activity.
Babies using Snuggle Me or DockATot for tummy time should always have an adult present to ensure their head is in a safe position and their airways are clear.
In summary, both Snuggle Me and DockATot are popular options for supervised lounging and relaxation, but parents must carefully follow safety guidelines and be mindful of potential risks when using these products.
Size and Age Range
The Snuggle Me and DockATot are both designed to provide a cozy and safe environment for babies, but their size offerings and recommended age ranges differ slightly. This can help parents determine which product is more suitable for their newborn or growing child.
The Snuggle Me offers two sizes. The Snuggle Me Original is tailored for newborns and small babies up to 9 months old and measures 29 x 17 x 4 inches.
The Snuggle Me Toddler, on the other hand, is designed for children from 9 months to 3 years of age. It has dimensions of 40 x 27 x 6 inches and provides ample space for toddlers to rest and play.
Similarly, DockATot is available in two different sizes. The DockATot Deluxe+ caters to babies aged 0-8 months with dimensions of 29 x 18 x 6 inches, while the DockATot Grand is made for tots aged 9-36 months. The grand size measures 47 x 30 x 9 inches, serving as a more spacious option for growing children.
It's important to note that both brands recommend following age guidelines for safety reasons. As babies grow, it's essential to transition them to the appropriate size to ensure proper support and prevent any accidental falls.
In terms of design, the Snuggle Me features a sling-style center that gently pulls inwards to hug the baby's body, providing a snug fit. The DockATot, on the other hand, is designed with cushioned, raised edges to offer support and create a cozy cocoon-like environment.
In summary, while both Snuggle Me and DockATot cater to growing children with their dual size options, they differ in design, size, and age recommendations. Parents can consider these factors when choosing the product that best meets their child's needs during the different stages of growth.
Price Comparison
When comparing the Snuggle Me and DockATot baby loungers, it's important to consider their price points. The Snuggle Me Organic starts at around $156 for the basic model, while the DockATot Deluxe+ ranges from $175 to $195 depending on the design.
Both products are designed to provide safe and comfortable spaces for babies during rest and playtime, but differ in terms of features and materials.
For those on a tighter budget, the Snuggle Me Organic may be a more affordable option. Its design features a unique inner sling that cradles the baby and provides a snug, secure feeling.
The Snuggle Me is made with organic cotton materials, GOTS certified, and is available in a variety of different covers. Additional accessories, such as waterproof pads for diaper changes, are available for purchase separately.
On the other hand, the DockATot Deluxe+ offers a more luxurious experience for your baby with additional breathable mesh sides and a firmer, more versatile shape. The DockATot's materials are Oeko-Tex Standard 100 certified, ensuring they are free from harmful substances.
This lounger can be easily transported and utilized for supervised naps, diaper changing, and tummy time. The price of the DockATot reflects the premium design and materials used in its construction.
When considering the long-term affordability of these products, it's essential to factor in the potential for additional purchases. Both loungers offer different accessories, such as additional covers and specialized inserts for enhanced support.
These extras can impact the overall cost, so it is recommended to research available accessories and their respective prices before making a decision.
In summary, the Snuggle Me Organic may be a more budget-friendly option for families looking for a simple, cozy baby lounger, while the DockATot Deluxe+ offers additional features and versatility at a higher price point. Depending on individual needs and financial situations, both products have their benefits and drawbacks in terms of cost and value.
Detailed Review Analysis
In comparing the DockATot Deluxe and the Snuggle Me, various factors must be carefully examined such as rest, diaper change convenience, padding, raised sides, quality, and other essential elements.
By evaluating reviews, ratings, and key features of both products, new parents can make an informed decision on which might be the best fit for their needs.
One crucial aspect to consider is how well each product facilitates restful sleep for babies. Both the Snuggle Me and DockATot Deluxe are designed with sling-style interiors, providing a secure and snug environment for the baby.
The padded surfaces help keep the baby comfortable and can aid in more extended periods of restfulness.
When it comes to diaper changes, convenience is essential. The raised sides of both the Snuggle Me and DockATot Deluxe can help keep babies safely contained during diaper changes. The sides provide additional support, easing the process for parents and reducing the risk of the baby rolling off the surface.
Quality is a significant factor for such products, as parents want the best for their babies. Both the Snuggle Me and DockATot Deluxe are made with high-quality materials, ensuring durability and longevity. The fabric used is also soft and gentle on the baby's skin, making it comfortable for prolonged use.
For parents with busy lifestyles, a travel bag can be a lifesaver. While the DockATot Deluxe comes with a travel bag, the Snuggle Me does not. This may be an essential consideration for those who want to keep their baby's sleeping environment consistent when they are away from home.
In terms of user reviews and ratings, both the Snuggle Me and DockATot Deluxe have received favorable feedback from parents. Many users have reported that the products provide a safe and comfortable space for their babies to rest and sleep.
Taking a deeper look at the following factors can help make the decision even clearer:
Pillows: Both products have pillow-like edges surrounding the baby, offering a cozy environment. However, some parents have noted that the Snuggle Me pillows might be too soft and not provide enough support.
New parents: First-time parents need a reliable and easy-to-use product. Both the Snuggle Me and DockATot Deluxe have received positive reviews for their user-friendliness.
Ratings: Online reviews and ratings for both products generally indicate satisfaction from users, with many parents praising the products' quality and efficacy in helping their babies feel snug and secure.
By examining these factors and weighing the pros and cons of each product, parents can confidently make an informed decision between the Snuggle Me and DockATot Deluxe.
Additional Features and Accessories
The Snuggle Me Baby Lounger and DockATot Deluxe+ are baby nests with unique features and accessories, designed to provide safety, comfort, and convenience for your baby.
The Snuggle Me Baby Lounger offers a patented design that hugs your baby's natural curves, providing a cozy and secure environment. Its mattress is made from a cushioned material that gives a soft surface for your baby to rest, making it an ideal choice for parents who prioritize comfort.
The lounger comes with a removable cover, making cleaning a breeze. Additionally, the Snuggle Me features carry handles for easy portability, allowing you to move your baby easily between rooms or even for travel purposes.
On the other hand, the DockATot Deluxe+ offers a wide range of stylish prints, allowing parents to match their baby's nest with their nursery decor. This baby lounger has a soft and cushioned mattress with a breathable and snugly-fitting tube that provides sturdy bumper borders. The DockATot Deluxe+ also has a removable cover, making it easy to maintain.
One of the notable accessories available for the DockATot is the Cabana Kit, which includes a retractable UV-protected shade and a water-repellent cover. This kit acts as a safe shelter for your baby during outdoor use, offering added protection from the sun and other elements.
Both Snuggle Me Baby Lounger and DockATot Deluxe+ have buckles to ensure your baby's safety while they rest in their baby nest. These buckles prevent your baby from accidentally rolling out of the nest, providing parents with additional peace of mind.
In terms of compatibility with bassinets, the Snuggle Me Baby Lounger and DockATot Deluxe+ have different dimensions which might affect their fit in some bassinets. It is essential to check the specific measurements of your bassinet and the chosen lounger before making a decision.
In conclusion, both the Snuggle Me Baby Lounger and DockATot Deluxe+ offer various features and accessories that cater to different preferences. Prioritizing what matters most for your baby's comfort, safety, and style will guide you in making the right choice between these two popular baby nests.
Stylish Patterns and Designs
When it comes to Snuggle Me and DockATot, both brands offer a variety of stylish patterns and designs to choose from. These unique and trendy selections allow parents to find a product that not only suits their practical needs, but also complements their personal taste and home decor.
Snuggle Me has a lovely selection of covers in various colors and patterns. Some of the trendy options include abstract designs, florals, and classic solids. The brand takes pride in its high-quality fabrics, ensuring that the covers not only look good but also feel soft and comfortable for the baby.
DockATot is equally dedicated to providing fashionable choices for its customers. It offers a wide range of patterns and color palettes, from whimsical designs to more subtle, sophisticated options.
DockATot also partners with several designers to create limited edition covers, giving customers even more opportunities to express their personal style.
Both companies understand the importance of staying up-to-date with current trends. As a result, they continuously update their collections to include new, stylish patterns that cater to various tastes and preferences.
In summary, both Snuggle Me and DockATot offer an excellent array of stylish patterns and designs, ensuring that parents can find a product that suits their personal style while providing a cozy and safe space for their baby.
Frequently Asked Questions
What are the main differences between Snuggle Me and DockATot?
Snuggle Me and DockATot are both popular baby loungers designed to keep babies comfortable and secure. The main differences between them are their shape, materials, and price.
Snuggle Me has a unique, patented center sling design that creates a snug fit for the baby, while DockATot offers a more spacious and rounded shape.
Additionally, Snuggle Me is known for its organic and hypoallergenic materials, whereas DockATot uses Oeko-Tex certified fabrics. Price-wise, Snuggle Me Organic is typically less expensive than DockATot.
Which is safer, Snuggle Me Organic Lounger or DockATot?
Both Snuggle Me and DockATot prioritize safety in their design. However, it is important to follow the manufacturer's guidelines for age, weight, and positioning of the baby. Neither lounger is approved for overnight sleep or unsupervised sleeping.
Parents should always practice safe sleep guidelines, such as placing the baby on their back and avoiding any loose bedding or objects in the sleep area.
How does Snuggle Me compare to other baby loungers like Boppy and Rahoo?
Snuggle Me differs from other baby loungers like Boppy and Rahoo mainly in its design and materials. The Snuggle Me's center sling design creates a cozy, secure space for the baby, while Boppy and Rahoo offer a more open and larger surface area.
In terms of materials, Snuggle Me is known for its organic, hypoallergenic materials, while Boppy and Rahoo use standard fabrics.
Is there a Snuggle Me Organic Toddler size available?
Currently, Snuggle Me only offers a size for babies aged 0-9 months. However, their design allows for an infant to comfortably lay diagonally in the lounger, providing extended use for some babies even beyond the 9-month mark. At this time, there is no specific Snuggle Me Toddler size available.
Can babies sleep in Snuggle Me or DockATot?
While both Snuggle Me and DockATot are comfortable and cozy for babies, they are not approved for unsupervised or overnight sleep. Parents should follow safe sleep guidelines and place babies on their backs in a separate sleep space, without any loose bedding or objects.
What are the pros and cons of Snuggle Me vs DockATot?
Snuggle Me pros include its unique center sling design, organic materials, and lower price point. However, its smaller size may not provide as much room for a growing baby.
DockATot pros include its spacious and rounded design and Oeko-Tex certified fabric, but it comes with a higher price tag. In deciding between the two, parents should consider their baby's size, preferences, and their personal budget.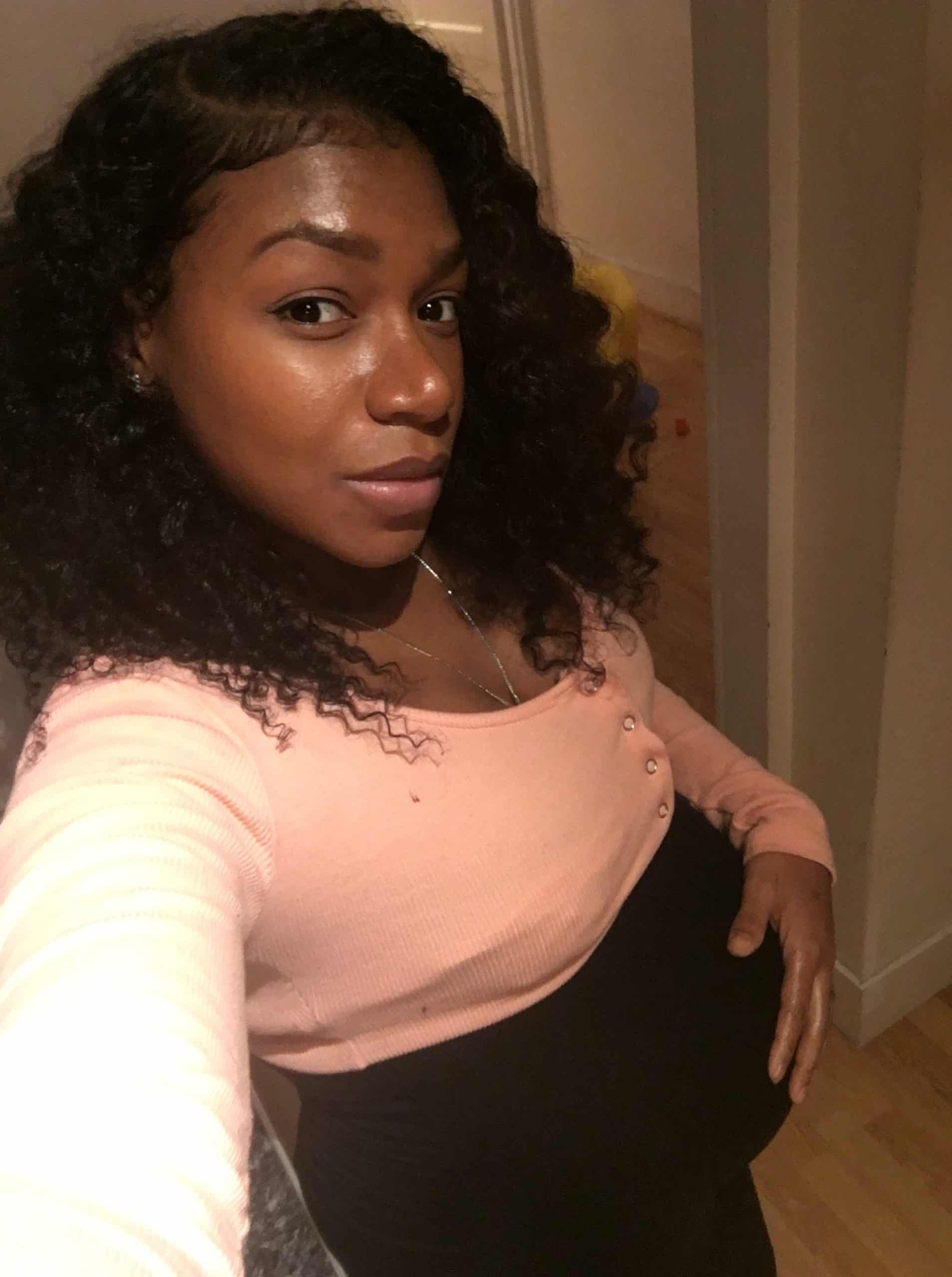 Iesha is a loving mother of 2 beautiful children. She's an active parent who enjoys indoor and outdoor adventures with her family. Her mission is to share practical and realistic parenting advice to help the parenting community becoming stronger.