Planning a birthday party for a 4-year-old child can be quite the task for parents, especially with so many aspects to consider, such as themes, venues, and activities.
In this article, we aim to provide you with several ideas and suggestions to help make the celebration memorable and enjoyable for your little one, their friends, and family. From choosing the perfect theme to party planning on a budget, you're sure to find valuable tips and inspiration to create a fantastic birthday experience.
Not only do we explore creative DIY decorations and birthday outfit ideas, but we also dive into gift suggestions and frequently asked questions to ensure all your bases are covered. Keep in mind, the key to a successful birthday party lies in thoughtful planning and attention to detail.
So, as you embark on organizing your child's special day, rest assured that our guidance here will assist you every step of the way.
Key Takeaways
Focus on choosing an age-appropriate theme that sparks your child's interest
Strive for a balance of creative and engaging activities, decorations, and food
Consider budgeting, DIY ideas, and thoughtful gift suggestions for a memorable party experience
Choosing the Perfect Theme
When planning a 4-year-old's birthday party, selecting the right theme is crucial to create a memorable and enjoyable experience for the little ones. A themed party not only adds fun and excitement, but it also helps in organizing activities and decorations.
To choose the perfect theme, it is essential to consider the interests and preferences of the birthday child. Think about their favorite characters, stories, or hobbies, and go from there.
Here are a few popular themes suitable for a 4th birthday party:
1. Animals: If the child loves animals, a four-ever wild party could be an excellent choice. This theme can include jungle, farm, or safari animals with coordinating decorations and activities such as animal face painting or a petting zoo.
2. Mermaid: For those who adore the magical world under the sea, a mermaid-themed party is enchanting. Incorporate seashells, aquatic colors, and mermaid-related games to fascinate the young guests.
3. Fairy: A whimsical fairy-themed party might be a great fit if the birthday child enjoys stories of enchanted forests and mystical creatures. Deck the party area with pastel-colored decorations, twinkling lights, and even provide fairy wings for guests to wear.
4. Tea Party: A classic tea party is always a delightful option. Dress up the event with fancy tableware, floral decorations, and maybe even have the children wear hats and gloves to feel extra elegant.
5. Outer Space: For the aspiring astronaut or those fascinated by the stars and planets, an outer space-themed party truly takes the celebration out of this world. Decorate the space using planetary decorations, and come up with games related to the solar system.
6. Superheroes and Princesses: Beloved by many 4-year-olds, superhero and princess themes never go out of style. Encourage guests to dress as their favorite characters, and customize the party around the birthday child's preferred heroes or royalty.
No matter what theme is chosen, involving the birthday child in the planning process, tailoring the event to their interests and preferences, and being creative with decorations and activities will guarantee a successful and unforgettable 4th birthday party.
Venue and Decorations
A well-chosen venue and eye-catching decorations will make any 4-year-old's birthday party truly memorable. When selecting a venue, consider indoor play areas, parks, or even family-friendly restaurants to ensure a comfortable space for children and adults alike.
Always take into account the weather and accessibility needs of your guests.
In terms of decorations, balloons and streamers are classic additions to any children's party. Opt for a colorful assortment of shapes and sizes to create an inviting atmosphere.
Consider adding themed balloons, such as animals or characters, to further enhance the party's appeal.
Another fun idea is to create a magical, fairy-inspired theme for the birthday party. Use jars filled with fairy lights and don a pair of fairy wings on the birthday child to set the tone for the celebration.
Arrange flower crowns or fairy houses as table centerpieces, and scatter red mushrooms and other whimsical decorations throughout the space.
Why not include a bouncy castle at the venue, as well? 4-year-olds will absolutely love the opportunity to jump and bounce in their own castle, burn off some energy, and have a blast with their friends. Make sure to prioritize safety and have a responsible adult supervising the bouncy castle at all times.
For an extra special touch, roll out the red carpet leading to the party's entrance, making each guest feel like a superstar. Parents can take photos of their children walking the red carpet, creating lasting memories for everyone.
Finally, when it comes to food and treat presentation, get creative with ice cream cones and other edible decorations. Fill the cones with popcorn, cotton candy, or even fruit salad for a fun twist. The kids will certainly enjoy these unique and delicious treats at the birthday party.
By combining an appropriate venue and delightful decorations, any 4-year-old's birthday party can be transformed into a magical experience the children and their parents will cherish for years to come.
Fun and Engaging Activities
When planning a 4-year-old's birthday party, incorporating fun and engaging activities is essential to keep the little ones entertained. There is a variety of activities that cater to different interests, making it easy to find the perfect mix for the celebration.
Sports and Games: Children love to be active, and incorporating sports and games will ensure they remain engaged throughout the party. Ideas include relay races, tag, and even a mini Olympics event where guests can participate in different fun challenges.
Hula hoops and limbo contests can also be great additions for a more energetic party atmosphere.
Party Games: Classic party games such as musical chairs and duck-duck-goose are popular for good reason – they are simple to set up and children of all ages can easily understand and enjoy them. These games can usually be played indoors or outdoors, allowing for flexibility depending on the party venue.
Picnic: A picnic setup can be a welcome change of pace from intense activities, allowing children to relax and enjoy some delicious treats. Choose a nearby park, garden, or beach with ample space and spread out the blankets for an enjoyable time outdoors.
Ensure to have plenty of snacks and finger foods, as well as some games like frisbee or bocce ball for added fun.
Creative Stations: Setting up stations for face painting and arts and crafts provides children with a break from physical activities, giving them a chance to explore their creativity and take home a unique memento.
Keep in mind the age of the children and provide age-appropriate materials, as well as some supervision to ensure everyone remains safe.
By incorporating a mix of these fun activities, the 4-year-old's birthday party is guaranteed to be a memorable and enjoyable occasion for all involved. Be sure to plan well in advance and take into consideration the preferences and interests of the birthday child to ensure a successful and engaging event.
Party Favors and Goodies
Finding the perfect party favors and goodies for a 4-year-old's birthday party can be an exciting task. The key is to choose age-appropriate items that will keep the little guests entertained and their creativity sparked.
Stickers and Masks: Stickers are always a hit with the younger crowd, especially when they come in a variety of fun shapes and characters. Masks, on the other hand, are great for imaginative play. Pick up some animal or superhero masks and let the children transform into their favorite characters.
Party Bags: Providing a cute and durable party bag ensures that each guest has a way to carry their loot home safely. Many stores sell themed bags, or you can even opt for a simple, inexpensive option and customize them with the child's name and the party theme.
Photo Booth: Set up a photo booth with simple props, like hats, wacky glasses, and feather boas, for the little attendees to pose in front of. A photo booth not only adds a visual element to the gathering but also serves as a fun memory-maker for the birthday child and their friends.
Styrofoam Spheres and Bug Scavenger Hunt: Gear up the children for a bug scavenger hunt. Fill large clear jars with styrofoam spheres and hide gummy worms inside them, mimicking dirt. Distribute small nets or tweezers and challenge the kids to collect as many "bugs" as they can find.
Artsy Supplies: A mini artist set is another fantastic party favor idea. Include a small palette, paintbrush set, mini canvases, washable paint, and fun sponges for each child to bring out their inner Picasso.
By carefully selecting thoughtful and creative party favors and goodies like stickers, masks, party bags, photo booth, styrofoam spheres, bug scavenger hunt with gummy worms, and artsy supplies, you can ensure your 4-year-old's birthday celebration leaves a lasting impression on the little guests and their parents alike.
Food and Drink Ideas
When planning a 4-year-old's birthday party, it's essential to have a variety of food and drink options that will please both your young guests and their parents. Here are some ideas to consider:
For the main course, a pizza party is always a hit with children. Offer a selection of classic toppings such as cheese, pepperoni, and sausage to accommodate various preferences.
Alternatively, you can serve burgers or sandwiches, allowing the kids to customize their meal with toppings like sliced tomatoes, lettuce, and pickles.
To accompany the main course, include some healthy options such as a colorful fruit and vegetable platter featuring fruit roll-ups, sliced apples, carrot sticks, and cherry tomatoes. You can also provide additional snack items like popcorn, cheese balls, and golden Oreos.
When it comes to dessert, the birthday cake is the star of the show. A themed cake decorated with your child's favorite characters or interests is always a crowd pleaser.
Additionally, you can set up a cupcake decorating station with various frostings, sprinkles, and other embellishments, allowing the kids to create their own unique treats.
For drinks, offer a mix of options to cater to different tastes and dietary needs. Popular choices include fruit juice, water, and milk. If you want to add a little extra flair, consider serving a non-alcoholic punch or sparkling fruit juice for a festive touch.
Don't forget to include a candy table for kids who can't resist sweet treats. Fill jars and containers with a variety of popular favorites like gummy bears, jelly beans, and chocolate candies. Remember to provide small bags or containers so guests can take a selection of candies home as party favors.
By offering a diverse array of food and drink options at your child's birthday party, you'll create a memorable and enjoyable experience for all attendees.
Birthday Outfit Ideas
When it comes to celebrating a 4-year-old's birthday, choosing the perfect outfit is essential for making the day special. For kids, dressing up is a fun and exciting way to express their personality, so here are some birthday outfit ideas suitable for both boys and girls.
Theme costumes: Picking a theme for the birthday party can help narrow down outfit choices. For instance, popular themes like superheroes, princesses, or even favorite animals are great options. Boys can don superhero capes, while girls can dazzle in princess gowns.
These costumes allow kids to indulge in their imagination and feel like they're truly part of their favorite story.
Dressy outfits: Even without a specific theme, kids can still dress up for the occasion. Boys can opt for button-down shirts and dress pants, while girls may choose cute dresses or skirts with decorative accessories like belts or headbands.
Adding a touch of sparkle, such as body glitter or sequins, can make the outfit feel even more special.
Comfort is key: Keep in mind that children at this age are active and might want to participate in games or activities during the party. Ensure that their clothing is comfortable and allows for easy movement. Elastic waistbands and stretchy fabrics are great choices for both boys and girls.
Matching outfits: For an added touch, consider having siblings or close friends wear coordinating outfits. This can create a sense of unity and make for memorable group photos. Color-coordinated clothing or matching prints, like stripes or polka dots, are a fun and simple way to achieve this look.
In conclusion, selecting the right birthday outfit can enhance the celebration for your 4-year-old. Whether they prefer themed costumes or more dressy attire, ensuring that they are comfortable and excited about their outfit will contribute to a memorable birthday experience.
Party Planning and Budgeting
When planning a 4-year-old's birthday party, it is essential to keep a few key factors in mind: budget, guest list, inspiration, and creating a vibrant atmosphere.
To begin, establish a budget that is both realistic and manageable. This will help guide decisions regarding the party's size, venue, food, and entertainment. When considering expenses, account for items such as invitations, decorations, party favors, and any potential rental fees.
Next, draft a guest list to determine the number of attendees. This will influence the choice of venue and assist in the planning of food and activities. Ensure that the guest list is manageable and appropriate for the chosen budget, as overcrowding may lead to discomfort for both children and parents.
Gathering inspiration is key to creating a memorable party. Seek ideas from various sources such as websites, magazines, and family or friends who have hosted successful parties for young children. This will help in the selection of an engaging theme and cohesive decorations.
Lastly, focus on creating a vibrant atmosphere. Choose eye-catching colors for balloons, tableware, and decorations while keeping the theme in mind.
Incorporate engaging activities and games that cater to the interests and energy levels of 4-year-olds. A lively atmosphere, along with accommodating the budget and guest list, will result in a successful and memorable birthday experience for all.
Gift Suggestions
When looking for the perfect gift for a 4-year-old's birthday, it is essential to consider their interests and developmental stage. At this age, children are typically engaged in imaginative play, problem-solving skills, and motor skills development.
One great gift idea is toys that encourage creativity and learning. Examples include building blocks, puzzles, and art sets. These types of toys not only provide hours of entertainment but also aid in the development of fine motor skills and cognitive abilities.
For those who enjoy role-playing and pretend play, consider buying dolls, action figures, or even dress-up costumes. These gifts can foster a child's social skills and imagination while providing an opportunity for them to explore different characters and scenarios.
Trucks and other vehicles make for excellent gifts as well, especially for those who love anything with wheels. Toy trucks offer the chance to develop both fine and gross motor skills, as children push, pull, and maneuver them across various surfaces.
When searching for the perfect present, both Amazon and Target offer extensive selections of toys and gifts for children. These retailers carry a wide range of products from major toy manufacturers as well as smaller, independent brands that offer unique and engaging play experiences.
To sum up, finding the perfect gift for a 4-year-old's birthday party involves considering their interests, developmental stage, and personal preferences. Ensure that the selected gift encourages creativity, learning, and skill development to make it a valuable addition to their toy collection.
Creative DIY Ideas
When planning a birthday party for a 4-year-old, it's essential to come up with creative DIY ideas that will engage their young minds and make their special day memorable. Below are some imaginative themes and activities to consider for your preschooler's celebration.
Fort Construction: Spark your four-year-old's imagination by setting up a fort-building zone. Provide boxes, blankets, cushions, and other construction materials for an interactive adventure. Let their ingenuity run wild as they create their own hideouts, castles, or structures.
Magnifying Glass Explorer: Encourage little explorers by providing magnifying glasses and facilitating a mini treasure hunt. Hide objects throughout the party area, such as toy animals, shells, or even edible medals. Instruct the children to use their magnifying glasses to investigate and collect these treasures.
Under the Sea Adventure: Transform the party space into an underwater haven with blue streamers, inflatable sea creatures, and artificial seaweed. Kids can pretend to be sea explorers or their favorite sea creatures. Consider having a bubble machine to enhance the under the sea atmosphere.
Rock and Roll Party: Bring out the inner rock stars in the young guests. Provide wigs, hats, sunglasses, and inflatable guitars for the kids to dress up and perform to their favorite songs. To make it more engaging, set up a mini concert stage and encourage them to put on a show for their friends and family.
UFO and Space Exploration: Transport the party to outer space by decorating the area with stars, planets, and UFOs. Create an alien-themed craft station where children can make their own extraterrestrial creatures.
You can also opt to include a cardboard spaceship for the little ones to "board" and begin their interstellar adventures.
By incorporating these unique, age-appropriate DIY ideas into your preschooler's birthday celebration, you'll encourage their creativity, foster their curiosity, and create lasting memories for the birthday child and their friends.
Frequently Asked Questions
What are some budget-friendly party ideas for a 4-year-old?
There are many budget-friendly options for a 4-year-old's birthday party. Consider hosting the party at home or a local park to save on venue costs. Choose simple decorations and homemade treats instead of expensive store-bought items.
Activities like crafts, coloring, or backyard games provide entertainment without breaking the bank.
What are popular birthday themes for 4-year-old girls?
Popular birthday themes for 4-year-old girls include princesses, fairies, unicorns, mermaids, and superhero characters. Additionally, themes inspired by favorite books or television shows can create a memorable party atmosphere. Consider the child's interests to make the theme more meaningful.
What are fun party games for 4-year-old children?
Fun party games for 4-year-olds include classic options like musical chairs, pass the parcel, and pin the tail on the donkey. Ensure the games are age-appropriate, and consider incorporating educational elements, such as counting or letter recognition, for additional engagement.
Encourage participation with small prizes or stickers as rewards.
What are suitable outdoor party ideas for 4-year-olds?
Outdoor party ideas for 4-year-olds include treasure hunts, nature scavenger hunts, obstacle courses, and water play activities like a kiddie pool or water balloon toss. Keep in mind varying skill levels and energy levels when planning outdoor games. Provide shady areas and stay vigilant for safety concerns.
How can I make my 4-year-old's birthday unique?
To make a 4-year-old's birthday unique, personalize the event by incorporating the child's hobbies and interests. Customize the invitations, decorations, and activities to reflect their preferences. Consider creating a custom photo booth or personalized activity stations for interactive and memorable experiences.
What are the best birthday party locations near me?
The best birthday party locations depend on the interests of the celebrant and the convenience for guests. Options may include indoor play centers, children's museums, art studios, local parks, or family-friendly restaurants.
Conduct research to find suitable venues and compare costs, offerings, and availability before making a decision.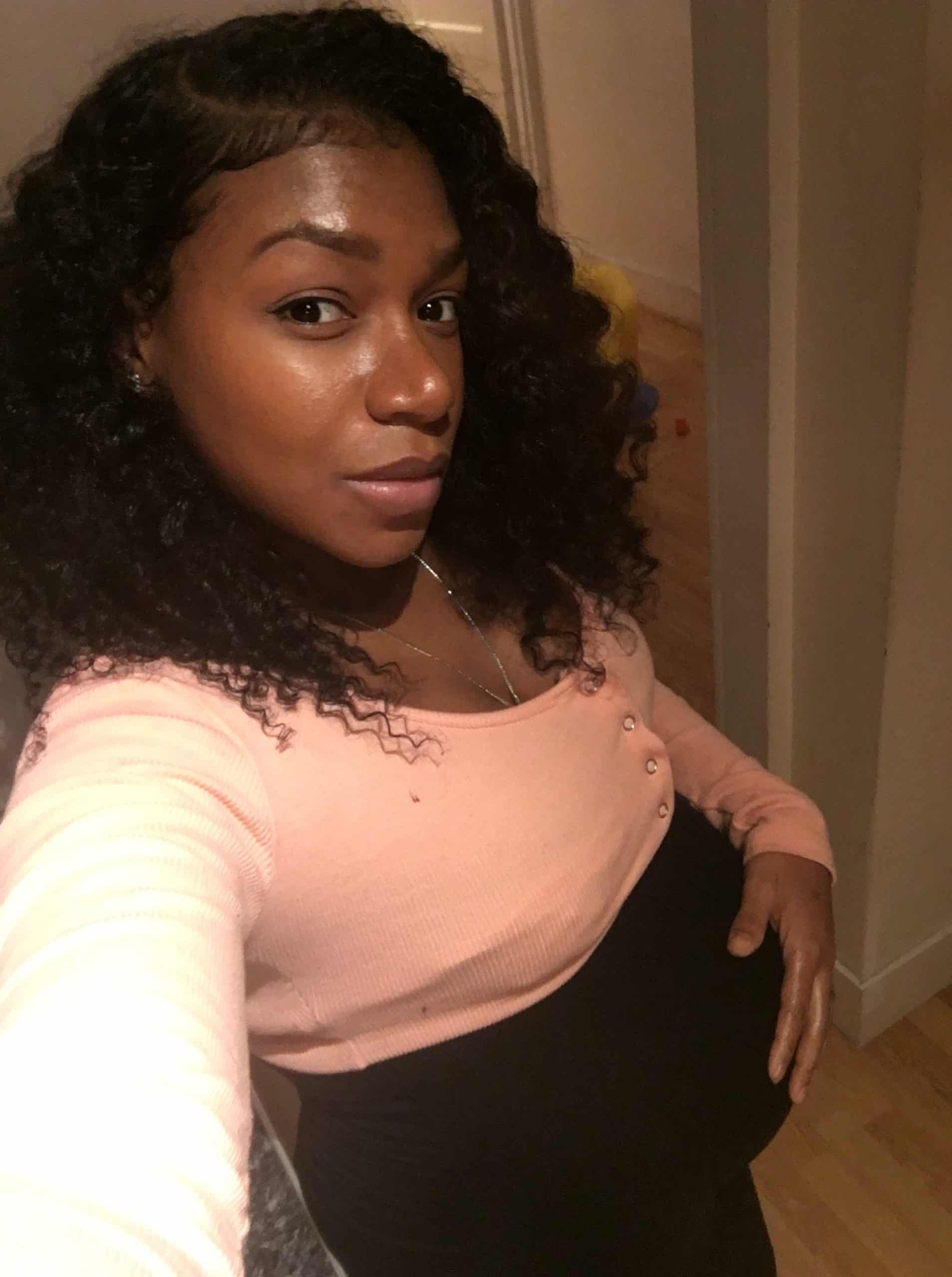 Iesha is a loving mother of 2 beautiful children. She's an active parent who enjoys indoor and outdoor adventures with her family. Her mission is to share practical and realistic parenting advice to help the parenting community becoming stronger.