In this article, we'll review the Diono Radian RXT Vs. Rainier and see which one comes out on top!
Model & Make
Best Seller
Diono 2019 Radian 3RXT All-in-One Convertible Car Seat (Discontinued by manufacturer)
Best Budget
Diono Rainier All-in-One Convertible Car Seat, from Birth to 120 Pounds, Midnight (Discontinued)
Preview
Best Seller
Model & Make
Diono 2019 Radian 3RXT All-in-One Convertible Car Seat (Discontinued by manufacturer)
Preview
Best Budget
Model & Make
Diono Rainier All-in-One Convertible Car Seat, from Birth to 120 Pounds, Midnight (Discontinued)
Preview
Are you looking for the best convertible car seat for your kid and confused on which one to choose?
Because let's face it, you want nothing but the best when it comes to child safety.
For years now, convertible car seats have protected children from any light impact while seated in a vehicle.
We are about to unravel the two popular choices of convertible car seats, manufactured by one of the leading brands named Diono.
The Diono Rainier and the Diono Radian have similar names and features, but they have a few unique attributes. You must continue reading to find out.
Diono 2019 Radian 3RXT All-in-One Convertible Car Seat (Discontinued by manufacturer)
JOY OF THE JOURNEY: From birth, keep your little one rear-facing longer to 40 lbs., and as they grow to 100 lbs. (10 years approx.) our long-range lifespan protects your child facing-forward.
THREES NOT A CROWD: For safety that fits 3 across the Radian 3RXT packs all our innovative safety features into a sleek and slim design that allows you to fit three across (in most mid-size vehicles). Now the whole family can travel, together.Care & Cleaning: Spot or Wipe Clean, Machine Wash
LOVINGLY ENGINEERED: The Radian 3RXT is built with automotive-strength steel, engineered into a dual spine, which manages and dissipates energy with an unyielding structure to protect your baby. Our audible click SuperLATCH system makes installation easy
Diono Radian RXT is the newest model by Diono, is designed for children when right from their birth to the age when they can independently be seated on a car seat.
The super-strong steel structure with a dual spine is reinforced with aluminum and side-impact protectors to ensure your child is safe and secured.
For your child's comfort, the head support can be adjusted to 12 different positions while your child is growing.
There are three adjustable transitions- rear-facing, forward-facing, and booster mode while adjusting the head support.
It is capable of holding a weight between 5 to 120 pounds.
An additional feature for both car seat converters is the presence of side headrests that allows your child to sleep, putting their head to the side.
Diono Radian RXT is best to carry when you are traveling long distances.
These seats are FAA certified, which means they can be carried in an aircraft too.
The seats are made up of EPS foam and are designed to absorb the energy from any impact.
The rubber at the bottom has a tight grip and does not slip during installation.
You can easily wash and dry the seat covers and keep the seat hygienic for your kid.
If you are wondering how to use it when the child grows, then there is an extra harness pad set along with the 5-point harness.
Diono Rainier All-in-One Convertible Car Seat, from Birth to 120 Pounds, Midnight (Discontinued)
TOP-TIER SAFETY WITH A STREAMLINED DESIGN: Diono's convertible car seats feature a fully integrated steel frame wrapped in thick engineered plastic to withstand severe crash forces. Deep, aluminum reinforced sidewalls provide excellent side impact protection, while energy-absorbing EPS foam surrounds your child for ultimate safety. The sleek, streamlined design allows extra room for other passengers while providing a spacious interior for your child.
STYLISH AND SNUG FOR YOUR LITTLE ONE'S COMFORT: The Rainier features a 12-position, aluminum reinforced adjustable headrest, infant body support cushions, and memory foam ensure your little one says snug and secure as you head to the market or take a long journey to grandma's home for the holidays. The modern, versatile cover in soft, premium plush interlock knit fabric offers a comfortable ride every day. It is absorbent, easy to remove and machine washable for easy cleaning.
EXTENDED REAR-FACING CAPACITY FOR THE SAFEST RIDE: The Rainier offers an extended rear-facing capacity of 5-50 lbs, enabling your little one to travel in the safest possible position as they grow. The rear-facing tether capability helps reduce seat rotation during an impact. This unique feature is not found on every car seat and is built in for an extra layer of protection when your child is rear facing.
This Diono Rainier looks quite similar to the Radian model and has similar safety features, but it can carry weight up to 65 pounds.
Like the Radian, this too is made up of steel and reinforced aluminum, and shock-absorbing foam.
It can hold up to 50 pounds in the rear-facing position and also hold your kid longer.
It can easily transition from rear-facing to forward-facing, but no booster mode, which means no headrest adjustment is available.
The sidewalls of Rainier are thicker. Therefore, they ensure extra protection.
Like the Radian model, this convertible car seat has a Safe Stop harness that reduces the chance of moving forward during a collision.
The expandable footrests make it easier for the kid to go in and come out of the seat.
Due to its weight carrying limit, you can use Diono Rainier only for a limited period, i.e., until your kid grows to 65 pounds.
However, there is no adjustable headrest, which can be uncomfortable for your baby if you make long journeys.
The audible click indicator signal if the car seat is not correctly and securely installed, which is an important safety check.
It can be easily folded due to its compact design, just ideal for small to medium-sized cars.
B076PQVCF1
Main Differences between Diono Radian RXT and Rainier
Diono Radian RXT can carry up to 120 pounds, whereas Rainier can carry up to 65 pounds.

Rainier has a much broader structure due to its deep sidewalls

The headrest in Radian RXT can be adjusted to 12 positions, but Radian's headrest is fixed.

The sidewalls of Rainier are better secured than Radian RXT.
Conclusion & Recommendation
In our opinion, the Diono Radian RXT is a better convertible car seat for your child.
Although it is a little high price, it's worth a one-time investment.
The fabric and material of Radian RXT are more comfortable to remove, wash, and install back.
It also can hold kids up to a higher weight limit.
In the end, we must tell you, Diono as a brand has received numerous prestigious awards like Creative Child's "Top Choice of the Year."
We hope all these details help you to make the right choice for your baby.
Video of Radian RXT
Video of Rainier
Bestseller List
Bob Diono Radian RXT
Best Diono Rainier
Related Post: Britax Pioneer Vs. Frontier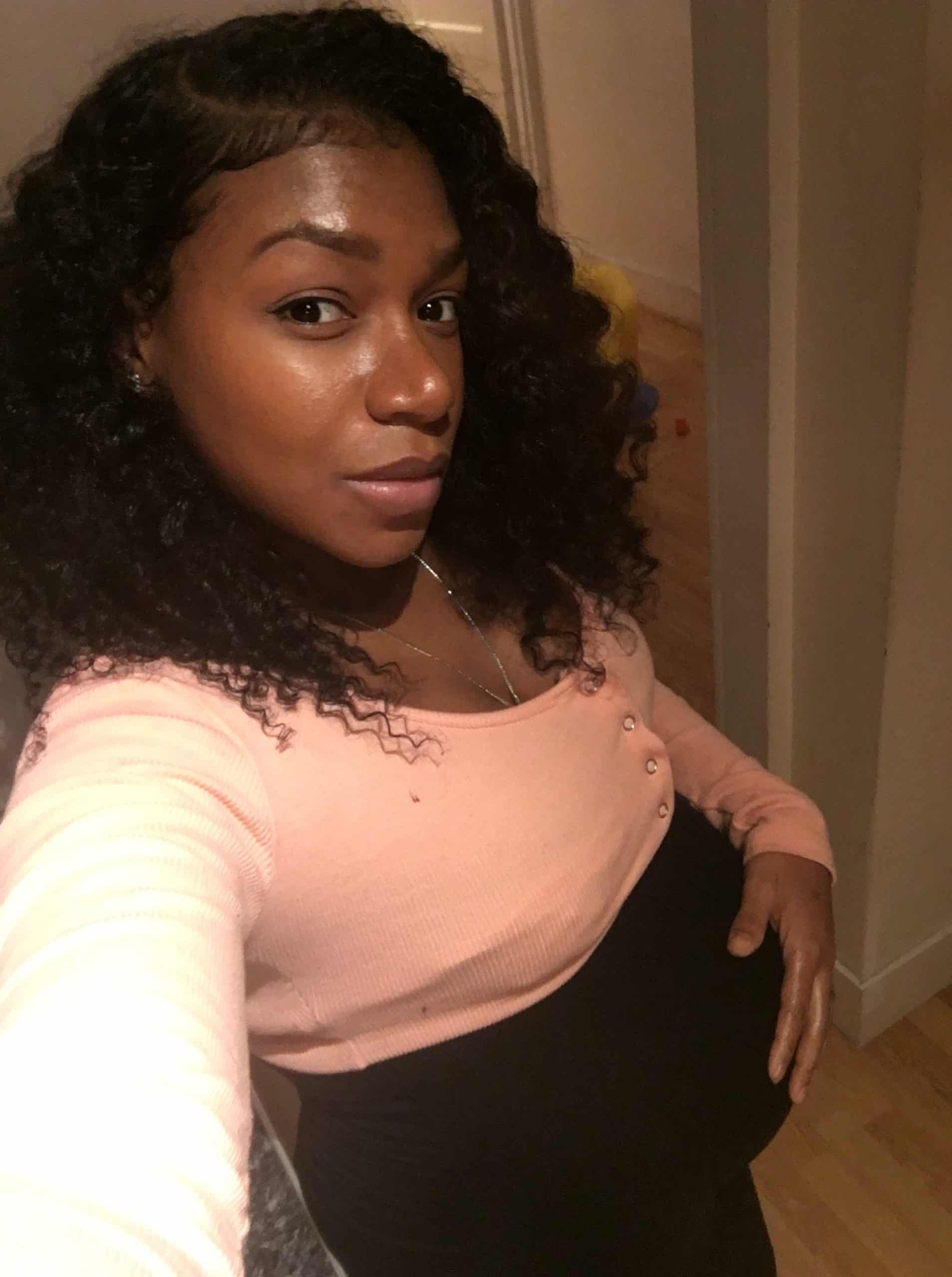 Iesha is a loving mother of 2 beautiful children. She's an active parent who enjoys indoor and outdoor adventures with her family. Her mission is to share practical and realistic parenting advice to help the parenting community becoming stronger.