Welcome to parenthood. How long does a box of diapers last is among the concerns flooding your mind.
Diapers are a necessity parent must have in surplus. Newborns and toddlers go through a lot of wet and soiled diapers.
As a result, it's imperative to stock up in plenty to avoid running out at crucial times.
Also, it will make your parenting life seamless instead of constantly running to the grocery store every time you realize you have exhausted the available diapers.
To help you avoid the latter, let's look at how long does a box of diapers last. In turn, you can make an informed decision and plan your parenting journey effectively.
How Long Does a Box Of Diapers Last?
First and foremost, purchasing diapers in a box instead of packs is more feasible and cost-effective.
For instance, a size one pack has 40 diapers in most cases, while a size one box has 164. Furthermore, boxes have an economical price per diaper than packs.
There is no hard rule as to how long a box of diapers lasts. This is because of the following reasons:
Your little one's age. For example, newborns can go through eight to twelve diapers a day. On the other hand, toddlers aged 18-36 months can use 5-7 diapers a day.

Your baby's weight and age.

All babies are different. Infants grow at different rates.

The brand of your preferred diapers. That is, brands don't pack the exact number of diapers in a box.
All in all, if parents want to determine how long a box of diapers lasts, it's best to break everything down by size.
We gleaned insights from knowledgeable parents, considering baby weights, age, and other factors.
Ultimately, we came up with the following information to determine how long does a box of diapers last.
1. Baby's Age
As already mentioned, newborns go through a lot of diapers in the first month.
As a result, it would be best to stock up on a few boxes of newborn and size one diapers. Still, and although it might save you a lump sum, don't overdo it.
Look at it from this perspective: On average, a newborn can use up to 12 diapers of the newborn size every day.
So for a box of 140 diapers, that means you might need one or two boxes to get through the first few weeks after delivery.
As babies come of age, toddlers aged under four months, the number of diapers gradually reduces.
As such, they might use up to 10 diapers daily. Also, considering that now they are gaining weight, they will need a different diaper size, preferably, size one.
As a result, and as most parents reported, a box containing 164 diapers can last for two weeks.
2. Baby's Age and Diaper Size
As your baby gets to 6 months, they will have gained considerable weight, consequently progressing to size two diapers.
As such, they will use an average of 8-9 diapers every day. This implies that a box containing 142 diapers will also last for two weeks.
When your little angel uses size 3 and 4 diapers, toddlers aged three years and below will be going through five to seven diapers a day.
Therefore, a box containing 136 diapers can last for three weeks.
3. Kids Weighing 27-35 Pounds
This is a significant feat in your little one's life. In most cases, kids reach this weight after their third birthday.
After that, most parents find the urge to use diapers only when needed.
As a result, it's almost impractical to approximate the number of diapers or boxes you will need.
Additionally, the following tips will be helpful when stockpiling boxes of diapers to get you through:
Always start small. It would be best if you only purchased a few size 1 diapers for testing if you and your baby are comfortable with the brand. Only then should you buy a bulk of diapers.

Consult experienced parents if you are in doubt of the perfect fit for your baby. Note that some diaper brands run smaller than others. Also, your little one's structure can be a reference point to determine the perfect size.

Change your baby's diaper after every soil. Changing diapers less frequently, hoping to make the supply last longer, can adversely affect your little one's well-being. They might develop diaper rashes and yeast infections.
Basically, how long does a box of diapers last depends on various factors.
Your baby's age, weight, and diaper size are the critical considerations you ought to scrutinize.
Also, babies are different and don't mind inquiring about the best brand before purchasing from other parents.
Frequently Asked Questions
Do Diapers Expire?
No. Diapers do not expire. Still, it would be best to use diapers within two years after purchase.
Diapers that have been sitting around for too long tend to suffer some effects such as discoloration.
In addition, their absorption ability and elasticity might become loose, leading to diaper leaks or spills.
Learn more from these posts:
How Much Do Diapers Cost?
Diapers' costs depend on a myriad of factors, such as the brand and package size.
In most cases, babies go through 2500-3000 diapers in their first year.
As such, it would be best to budget $75 for monthly diapers, totaling to $900 on an annual supply.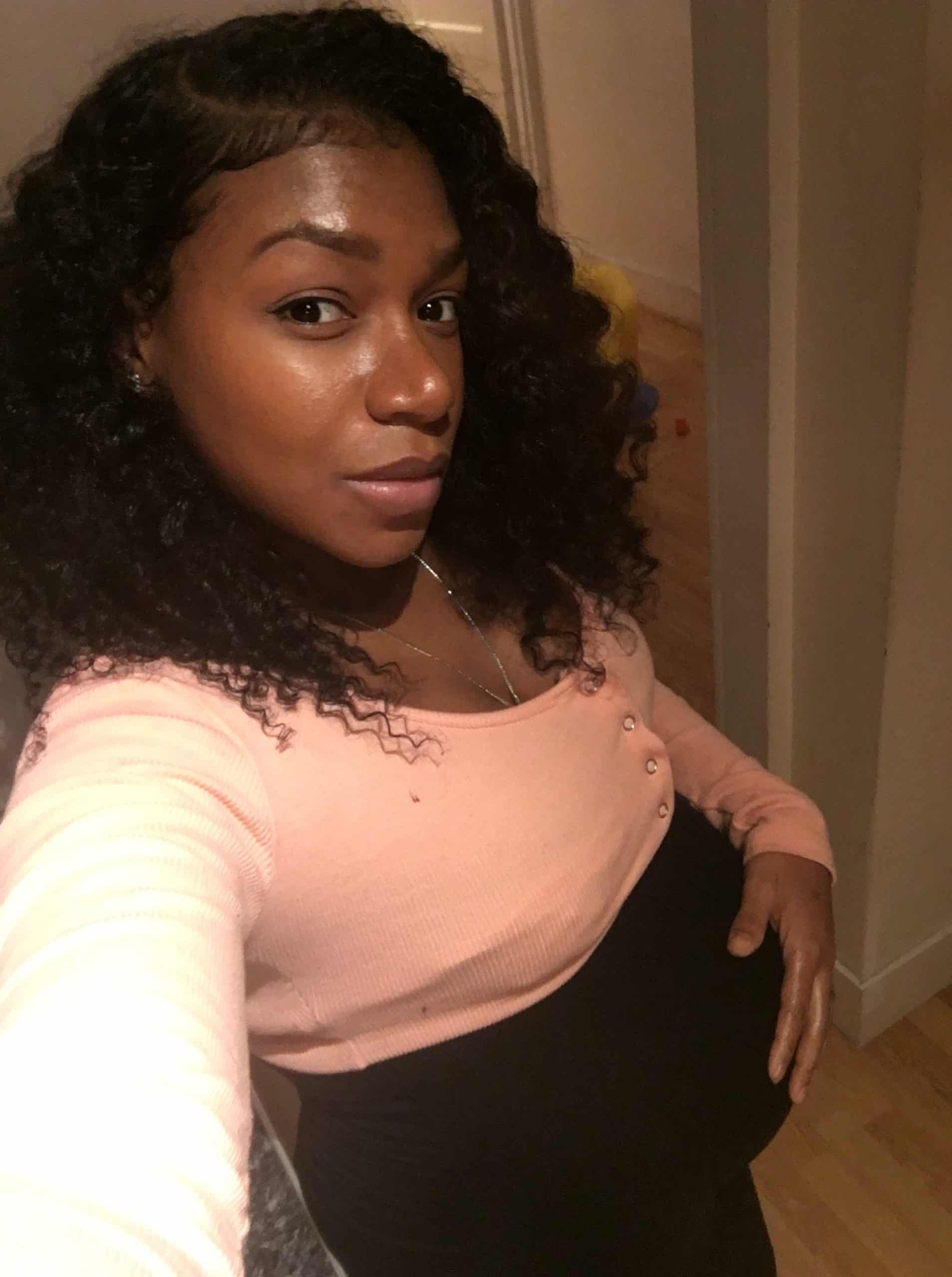 Iesha is a loving mother of 2 beautiful children. She's an active parent who enjoys indoor and outdoor adventures with her family. Her mission is to share practical and realistic parenting advice to help the parenting community becoming stronger.