Are you wondering how many 0-3 clothes do I need so you can prepare in advance?
As a new parent, you may find yourself shocked at all the baby stuff you now need to buy.
From baby furniture to clothes and everything in between, it's hard to keep track of what you already have and what you need more of.
Baby clothes can be quite tricky to get enough of if you don't know what to do.
So if you find yourself wondering how many 0-3 clothes do I need, here's what you should keep in mind.
How many 0-3 clothes do I need?
If you've ever tried to buy baby clothes before, then you know it's not as easy as it seems.
For one, there are very many options which all look good.
Baby clothes are also pretty cute, so you may have difficulty picking one over the other.
As if that's not enough, it can be quite tricky to buy clothes for a baby that's not even born because you don't know what size they'll be.
Also, babies tend to outgrow their clothes quickly, so you may end up with many that they no longer wear.
It would be best if you also considered your time and how often you plan to be doing laundry to know the number of clothes to get.
However, even with all these considerations, you need to get some essential 0-3 clothes for your baby. These include:
Related How Many Swaddles Do You Need? 1 Simple Answer
Bodysuits
Also known as onesies, bodysuits are an essential addition to any newborn's wardrobe.
Most come with adjustable head and shoulder areas so your baby can grow into them.
They also have a detachable bottom, so you don't have to remove the whole thing when changing your baby's diaper.
You should get a few long and short-sleeved ones and try to go for a bigger size.
Pajamas
You need to make sure that your baby is comfortable when they sleep so that they don't keep you up all night.
It would be best if you got them functional pajamas, which will keep them warm and easy to navigate.
One great purchase would be getting pajamas with built-in mittens and covered feet.
Hats
It can get a little cold for your baby, especially since they are used to the temperature inside the womb.
You can get several hats for staying inside the house and a wide-brimmed one to protect them against the elements when you go out.
Remember not to allow them to sleep with a hat on as this is one of the leading causes of Sudden Infant Death Syndrome (SIDS).
Pants
These are also quite important to have on hand.
You can buy lots of pants in different sizes so that you don't have to get more any time soon.
Go for a stretchy, breathable material that's easy to clean just in case of any messes.
Shirts
These are great for any baby and you can buy as many as you'd like.
However, you can go for shirts that are a size bigger and a mixture of long and short-sleeved shirts.
Bibs
Your baby is at an age where they keep drooling.
If you don't want to always be changing their wet clothes get a bib or two.
Just make sure that it is loose enough around their neck that it won't choke them if they move.
When you're having a baby, you must be ready for anything.
That includes having the right type of clothes for every stage in your baby's life.
If you've started thinking about how many 0-3 clothes do I need already, you're on the right track.
Just get the essentials, and you can work with that until your baby gets older.
Related Post: When Do Babies Stop Wearing Onesies?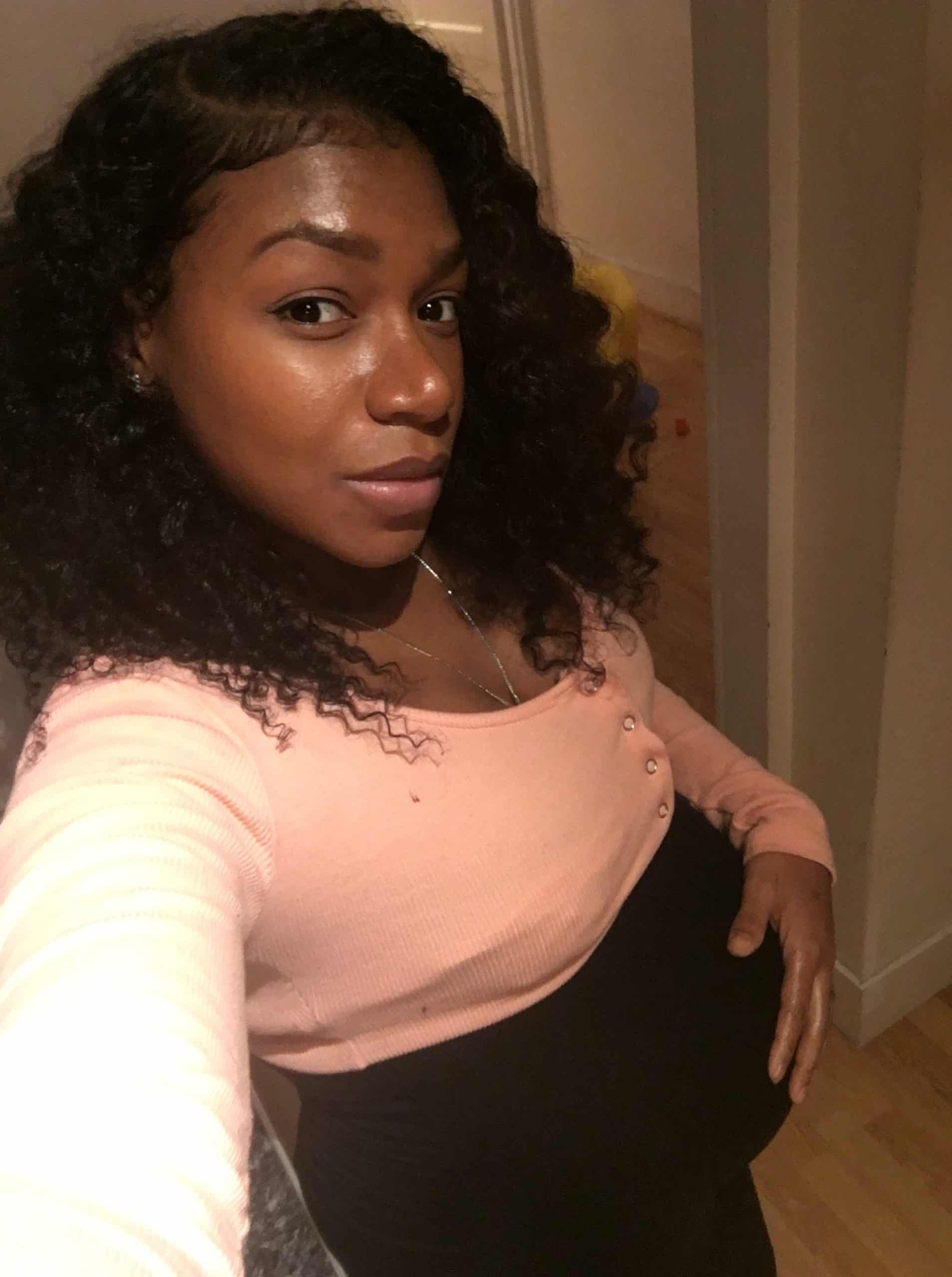 Iesha is a loving mother of 2 beautiful children. She's an active parent who enjoys indoor and outdoor adventures with her family. Her mission is to share practical and realistic parenting advice to help the parenting community becoming stronger.