-- Discover a safe space for women to meet, listen and share valuable advice!
The Mothers Community is a safe online community sharing advice on fertility, pregnancy and motherhood through to menopause. Join Community Here --
Are you pondering how to wash baby clothes without shrinking? Welcoming a newborn to your family is an exciting moment.
However, most first-time parents don't know that having a baby is an investment.
Your expenditure will automatically go up because of medical insurance, clothing, and food the baby needs.
On top of the baby's' expenditure list is clothing. It's our utmost priority for our little ones to look cute and well-groomed.
Unfortunately, babies grow super fast therefore outgrowing their clothes quickly.
Moreover, Statista indicates that the baby clothes industry is very lucrative.
Another contributing factor is that most parents don't know how to take care of baby clothes.
The most significant cause of wear in baby clothes is shrinking.
In addition, heat is the leading contributor to the shrinking of clothes. It stretches the fabric beyond its elastic limits.
This post elucidates practical tips on how to wash baby clothes without shrinking them.
As a result, you can save the lump sums you would've spent on new purchases.
How to Wash baby clothes without shrinking them
New parents can be overwhelmed when shopping for baby clothes because of the sheer number of brands and the ever-changing fashion world.
In addition, baby clothes are made of soft fibers that are more delicate than fabrics used to make adult clothes.
When washing and exposing them to heat, the fibers react differently.
Natural fibers (wool, cotton, bamboo) are more elastic than synthetic fibers (polyester, nylon).
Since most baby clothes consist of synthetic fibers and cotton, they tend to shrink quickly when washing them.
Here are some practical tips on how you can wash baby clothes without shrinking them to relieve you from regular purchases and baby shagginess.
Also read: How Long do Babies Wear Newborn Clothes
1. Normalize using cold water when washing baby clothes
Shrinking of baby clothes is often caused by exposing the clothes to temperatures beyond those stipulated by the manufacturer.
There is no doubt hot water effectively kills germs and dissolves stains, but it would be best to use detergents.
The effect of heat on clothes is even worse on synthetic fiber fabrics since they are less stretch and heat resistant than natural fiber fabrics.
As such, use cold water and detergents instead of hot water.
2.

Dry on low heat
Knit or woven clothes like sweaters made of wool tend to shrink quickly, losing their beauty.
Low heat is usually the safest setting for any cloth, especially woolen garments, to keep them from shrinking.
Therefore, you can consider sun drying your little one's clothes during summer in lieu of dryers.
Even better, you can cut power costs and ensure that the clothes retain their mint state.
3. Use proper amounts of mild baby detergent
As a general rule of thumb, you should only use about a tablespoon of laundry mild reactive detergent per regular load size.
This amount is just enough to wash clothes bundles. Using more than prescribed amounts can lead to shrinking and color bleeding.
The manufacturers stress using the right amount of detergents since all these products are chemically active.
Using excess detergents makes their bleaching effect stronger.
When washing baby clothes, you must also be very mindful of the type of detergents you use.
Toddlers have sensitive skin can develop allergies if you use concentrated detergents. Therefore, only use baby-friendly detergents.
4. Hand wash the baby clothes
Washing machines are a great invention, but they are also a significant cause of clothes shrinking.
This is because most clothes have buttons or clutches, and since machines are programmed, they cannot distinguish.
For this reason, linens can get damaged, and the temperatures in the dryer can cause clothes to shrink.
Handwashing might be time-consuming and cumbersome, but washing expensive and delicate baby clothes would be feasible.
Conclusion
Taking care of your baby's clothes is a significant and vital part of parenting.
Aesthetics might be a top priority when shopping for your little ones, but it's crucial to consider the fabric and its durability.
For instance, woolen clothes are typically for winter seasons and are long-lasting.
On the other hand, lighter materials such as nylon are ideal for summer. All in all, both fabrics can last long under proper care.
The above tips on how to wash baby clothes without shrinking will go a long way in ensuring your little one's linen lasts longer.
Frequently Asked Questions
How do you wash clothes without them fading or shrinking?
Baby clothes consist of soft fabric, which is easy to wash.
However, even though the soft material is easy to clean, these clothes often fade and shrink when mishandled.
To prevent this, ensure that the washing machine and dryer temperature are within the range stipulated by the manufacturer.
Moreover, you should use suitable detergents to avoid bleaching the clothes.
Is it okay to put baby clothes in the dryer?
It depends on the clothes' fabric. Heat is the most significant cause of the shrinking of baby clothes.
Read the manufacturer's tag on the cloth before washing to get clear guidelines on the appropriate temperatures that the fabric can stand.
How Often Should I Wash My Baby's Clothes?
Babies are very messy, especially between 1 and 3 years.
It is no secret that play is part of their life, and you can end up changing your kids' clothes more than three times a day.
Of course, the messy moment with kids is feeding time, but diapers leaks and blowouts can also make their clothes very dirty.
Since these clothes can get filthy, it is important to properly wash them with detergents before the kid can wear them again.
Can You Unshrink Baby Clothes?
The answer is yes! Here are steps you can follow for optimum results.
If you don't have a sink, use a bucket or bathtub instead. Add at least ½ of lukewarm water enough to submerge the baby clothes, and add a cap of baby shampoo.
Gently knead the cloth with your hand in baby shampoo water and gently work it through. Soak for up to 30 minutes.
Remove the clothing and squeeze out the water. Do not rinse off the shampoo.
Take a towel and lay the clothing on it.
.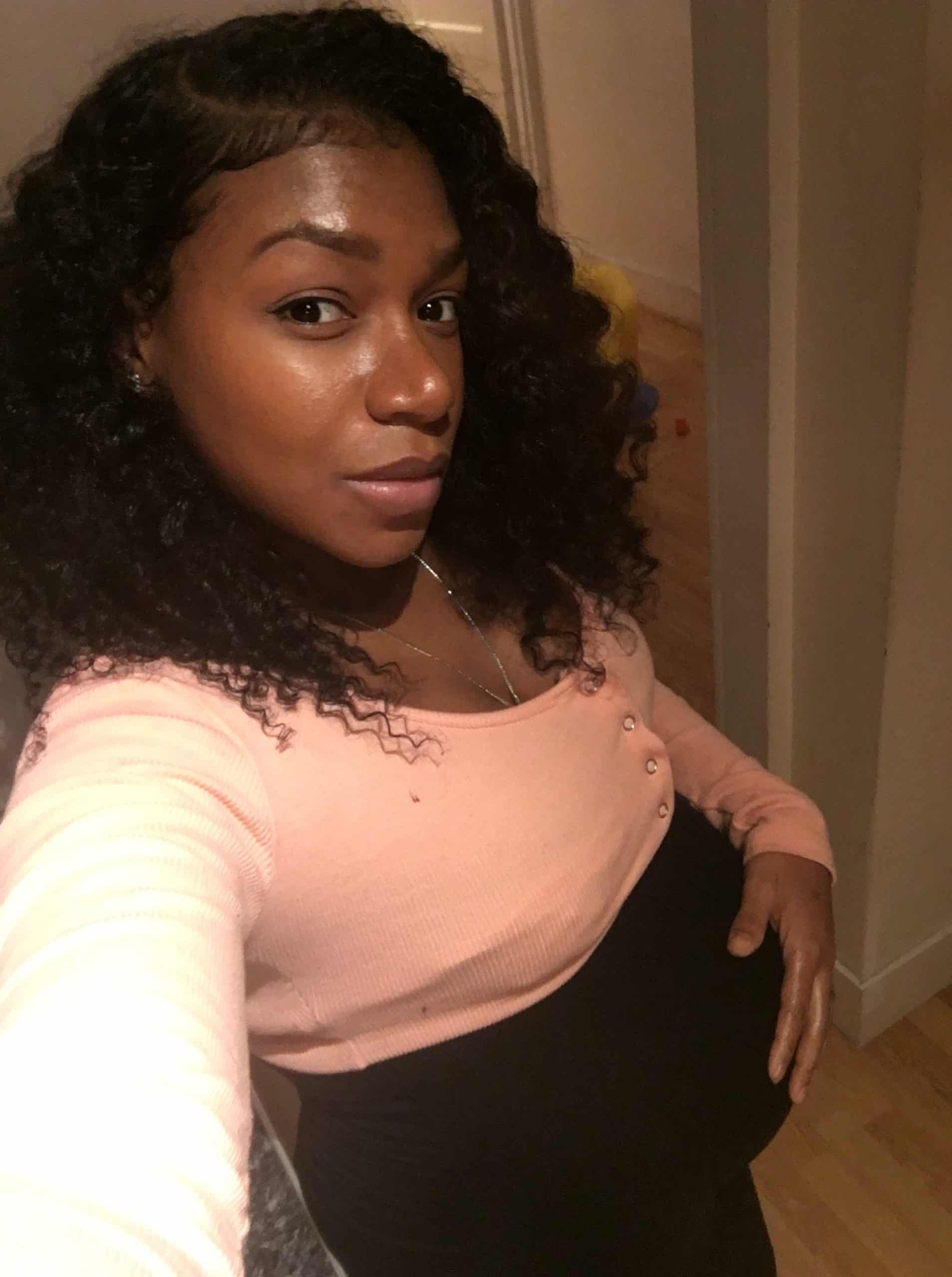 Iesha is a loving mother of 2 beautiful children. She's an active parent who enjoys indoor and outdoor adventures with her family. Her mission is to share practical and realistic parenting advice to help the parenting community becoming stronger.
A safe space for women to meet and find support!
The Mothers Community is a place to connect with women who are at a similar stages in life–from fertility, pregnancy and motherhood through to menopause.
Join a community who are there to listen, share information and offer valuable advice. Join Community
Take matters into your own hands! Expert advice for Fertility, Pregnancy and Motherhood! Discover More Here