-- Discover a safe space for women to meet, listen and share valuable advice!
The Mothers Community is a safe online community sharing advice on fertility, pregnancy and motherhood through to menopause. Join Community Here --
Are you looking for how to announce pregnancy to parents who live far away?
Pregnancy news is a joy, especially to your parents. It doe not matter whether this will be their first grandchild or not.
Parents are always ready to happily welcome grandkids. In fact, the more grandkids they can have, the happier they get.
There are many ways to announce pregnancy news to your parents. The problem arises when they live far away from your place.
If you are wondering how to announce pregnancy to parents who live far away, here are some great tips to try out.
Related: How to introduce a lovey
Related: Do men go to baby showers
How To Announce Pregnancy To Parents Who Live Far Away
Like most people, you are probably used to sharing the good news with family face-to-face.
However, if your parents are far away and you want to share the good news of your pregnancy, you can still do so in the following amazing ways:
Virtual baby shower
Who says you can't celebrate your pregnancy with parents that live far away?
With the Internet and tools like Zoom and Skype, you can involve them in a virtual baby shower.
You can even get them simple novelty items from your actual baby shower so that they can feel included in everything.
Call them up
There's nothing quite like a long phone call to announce some excellent pregnancy news to people that are far away.
You can lead with that or just insert the news in the conversation and wait to see how long it takes them to notice.
If it is a video call, you can have a visible banner behind you announcing the good news.
Alternatively, you can also wear clothes that say you're a parent-to-be.
Send a parcel/letter
A lovely parcel or a personalized letter would be a surprise and a great way to announce your pregnancy.
The package can include anything they would find interesting about a new baby, including baby clothes and personalized grandparents mugs and t-shirts.
You can also include a sonogram of the baby, which they are sure to enjoy.
Another great thing to add to a parcel is a calendar counting down the days to your due date for the soon-to-be grandparents to be able to keep track of what's happening.
The letter can be as detailed as you want and can even include a personalized grandparents card.
Since your parents live far away, this may take some time to reach them, so don't worry if you don't hear back from them right away.
Sing it out
Do you or your partner have a good voice?
Why not come up with a song that announces your pregnancy in a fun, creative way?
Even if you don't, you can pay someone to sing about your pregnancy.
You can tape this and share it with parents that love music as a keepsake.
Use your pets
If you're stressed out about what to say to parents that live far away, let your pets do the 'talking'.
For example, you can take a picture or video of your dog walking around with a New Baby announcement on their back.
Say it with food
Good news sometimes goes well with the accompaniment of good food, so why not mix the two?
Instead of saying anything, you can send a custom cake or cookies announcing your pregnancy to parents that live away.
It can include other details such as the sex of the baby and even the due date.
There is really no perfect way to make a pregnancy announcement.
It mostly depends on whether you want it to be funny or sentimental.
When it comes to announcing pregnancy to parents who live far away, a combination of the two is usually the best approach.
This way, you will create an unforgettable memory for your parents.
Related Post: Is Robitussin Safe During Pregnancy?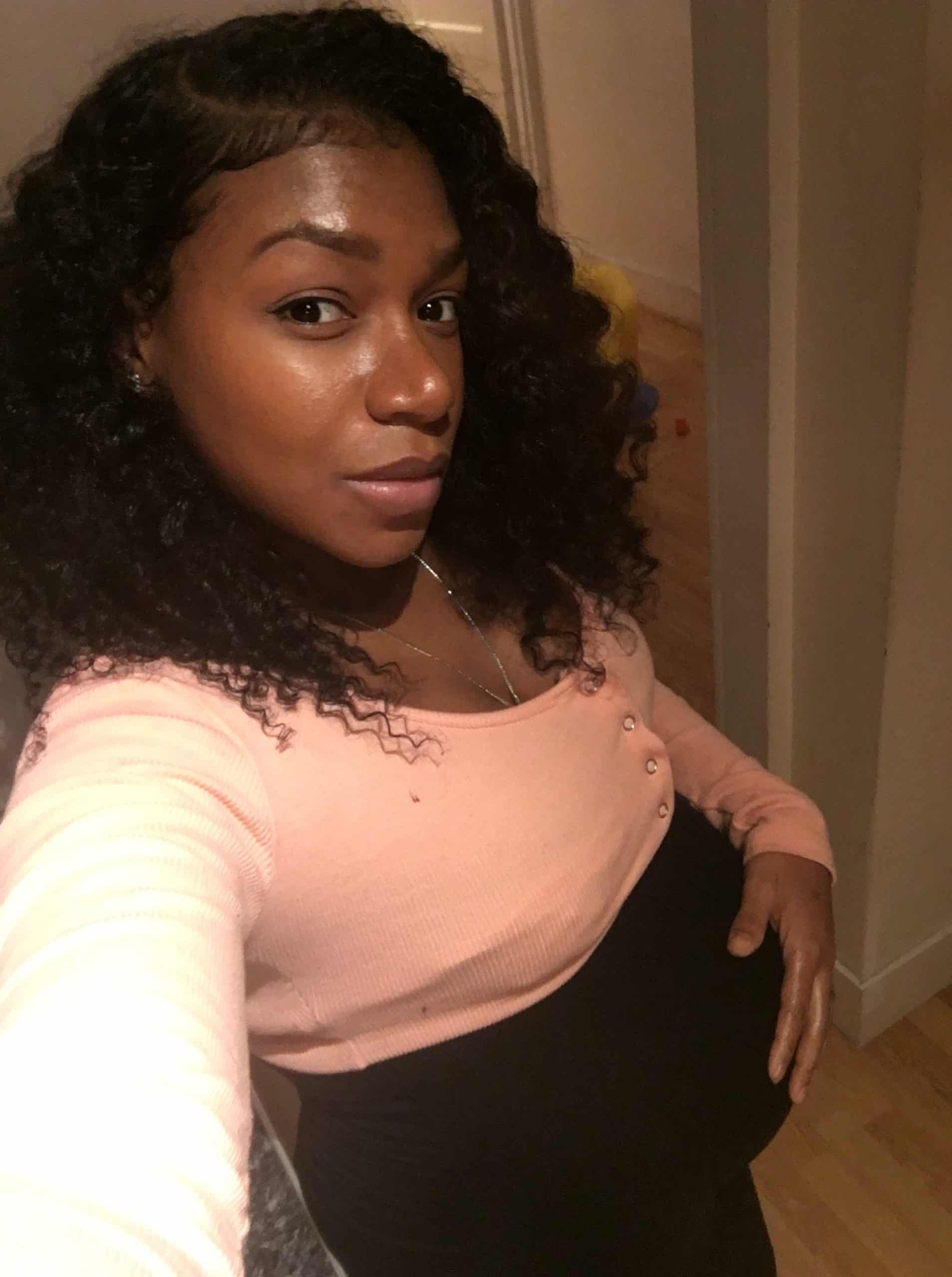 Iesha is a loving mother of 2 beautiful children. She's an active parent who enjoys indoor and outdoor adventures with her family. Her mission is to share practical and realistic parenting advice to help the parenting community becoming stronger.
A safe space for women to meet and find support!
The Mothers Community is a place to connect with women who are at a similar stages in life–from fertility, pregnancy and motherhood through to menopause.
Join a community who are there to listen, share information and offer valuable advice. Join Community
Take matters into your own hands! Expert advice for Fertility, Pregnancy and Motherhood! Discover More Here