-- Discover a safe space for women to meet, listen and share valuable advice!
The Mothers Community is safe online community sharing advice on fertility, pregnancy and motherhood through to menopause. Join Community Here --
How do mums-to-be go about pregnancy announcement to husband?
Finding out that you are pregnant comes with all sorts of emotions – from shock to happiness and sometimes fear.
Then there is the issue of how to break the news to your loved ones, especially your partner.
Whichever methods you choose as a pregnancy announcement to husband, it will definitely get the news delivered.
Many moms-to-be dream of this moment for a long time.
They will make mental plans to surprise their partner with news, even if it takes a while to put all the details together.
Others just want to keep it casual and announce the news as soon as possible, even with a small surprise.
We have gathered some of the best strategies for a surprise pregnancy announcement to husband that you can consider.
Related article: 6 Fun Ways To Announce Pregnancy To Family In Person
Surprise Tips For Pregnancy Announcement to Husband
Scavenger Hunt
How about a scavenger hunt with several clues?
You can plan for one in the morning or the evening, as long as they are not in the house to see you plant clues.
Some people hide the clues in the husband's favorite items like a cookie jar, meals, their wardrobe, and such places.
How About Showing Him the Pregnancy Kit?
In a surprising way, of course. You can do this by hiding your positive pregnancy testing kit where he will see it.
You can also wrap the pregnancy kit like a present and hand it to him when he least expects it.
However, if you are using a digital testing kit, remember that the pregnancy results disappear about 15 to 48 hours after taking the test.
With such kits, ensure that you take the test within 8 hours of hiding the kit.
Shop for the Perfect Onesie
Onesies for infants are bodysuits with snap closures at the crotch and do not cover the leg area.
If you are looking for a cute and yet romantic way to announce a pregnancy, an onesie might just top that list.
You can personalize it with lovely messages, like "Hello Daddy" or "Coming Soon."
The choices are endless, and Amazon offers you a multitude of options.
Winning the Lottery
How lucky is your husband when it comes to winning games?
The only difference with this lottery game is that he hit the jackpot; he just doesn't know it.
You can buy pregnancy announcement lottery tickets from Amazon, have a game night date, and let him scratch to reveal his wins.
One of those tickets will give him the best surprise of his life.
Customized T-Shirts
A customized t-shirt he can show off to his buddies and family will definitely work in this scenario.
Buy a t-shirt in his favorite color and personalize it with a message.
Check these cute and downright hilarious t-shirts on Amazon.
Color Changing Pregnancy Mug
What's your husband's favorite drink to start the day or when he wants to unwind after a long day of work?
Coffee or tea? Whichever it is, serve it in a brand new color-changing mug.
He will not be executing the message that pops up!
See Amazon for options.
Photoshoot Surprise
Nothing beats capturing your partner's reaction the minute you tell them that they will be a dad.
A photoshoot is a perfect opportunity for you to capture and freeze that moment in time. How does this work?
The photographer gives you a dry board and a marker or a notepad and pen to write stuff about each other during the photoshoot.
You can organize this with the photographer beforehand, so you are both on the same boat.
This also ensures the photographer knows when you will be announcing the news, so they are ready to capture the moment.
There are endless options to choose from for pregnancy announcement to husband, from t-shirts to customized gifts like pocket knives and beer tags, among others.
It all narrows down to how much time and money you want to spend on the surprise.
Related: How to introduce a lovey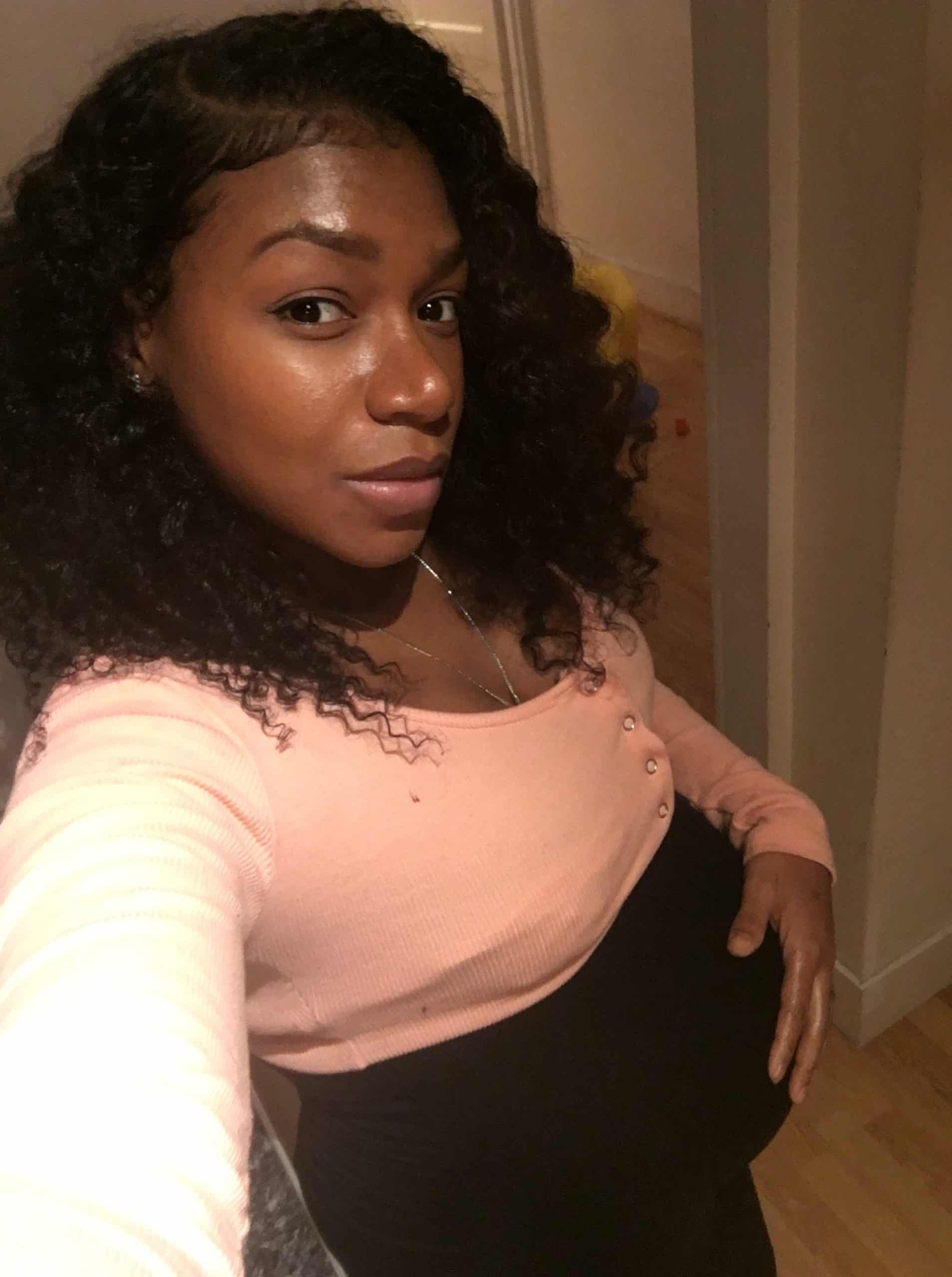 Iesha is a loving mother of 2 beautiful children. She's an active parent who enjoys indoor and outdoor adventures with her family. Her mission is to share practical and realistic parenting advice to help the parenting community becoming stronger.
A safe space for women to meet and find support!
The Mothers Community is a place to connect with women who are at a similar stages in life–from fertility, pregnancy and motherhood through to menopause.
Join a community who are there to listen, share information and offer valuable advice. Join Community
Take matters into your own hands! Expert advice for Fertility, Pregnancy and Motherhood! Discover More Here